Editor's note

Sorry to snap you out of the immersion. I just want to stress that the SMT has been, and always will be a fictional news outlet; not an actual world/sims world news event. Although I try my best to base these stories on what you can do in-game, some of the content written may not be achievable in normal gameplay. Please understand this and take it as a fiction instead of a real report.

With that said, I hope you enjoy your day, and continue reading as a sim!
This article is sponsored by QuickMeal Co. "QuickMeal; you pay the bill, you get the meal."
Though not eradicated, death by starvation has been rare for more than three years now. The company that made this possible is QuickMeal Co., one of the child companies of the Landgraab Group.
Years ago, QuickMeal reached a deal with every refrigerator manufacturer in the globe; which is, every sim gets to enjoy "quick meals" as long as he or she owns a fridge. Yet, these seemingly "free" food are not actually free – QuickMeal got paid from a small portion of your bills.
Landgraab Group provides many of the basic utilities in the globe. If reading the billing statement carefully, one can see a fine print stating that 5% of the amount goes straight to QuickMeal.
"Quick meals are convenient, I don't mind paying it through the bills at all," says Jaylen Keye, a stay-at-home father. "At least I won't burn to death with my low cooking skill, like my aunt Sophie did."
"And she was making a salad when she started the fire from what I've heard," he added.
Selection Expanded
Since August, QuickMeal has extended their menu to add chicken nuggets, applesauce, peas, ham or jelly sandwiches, and animal crackers into the mix.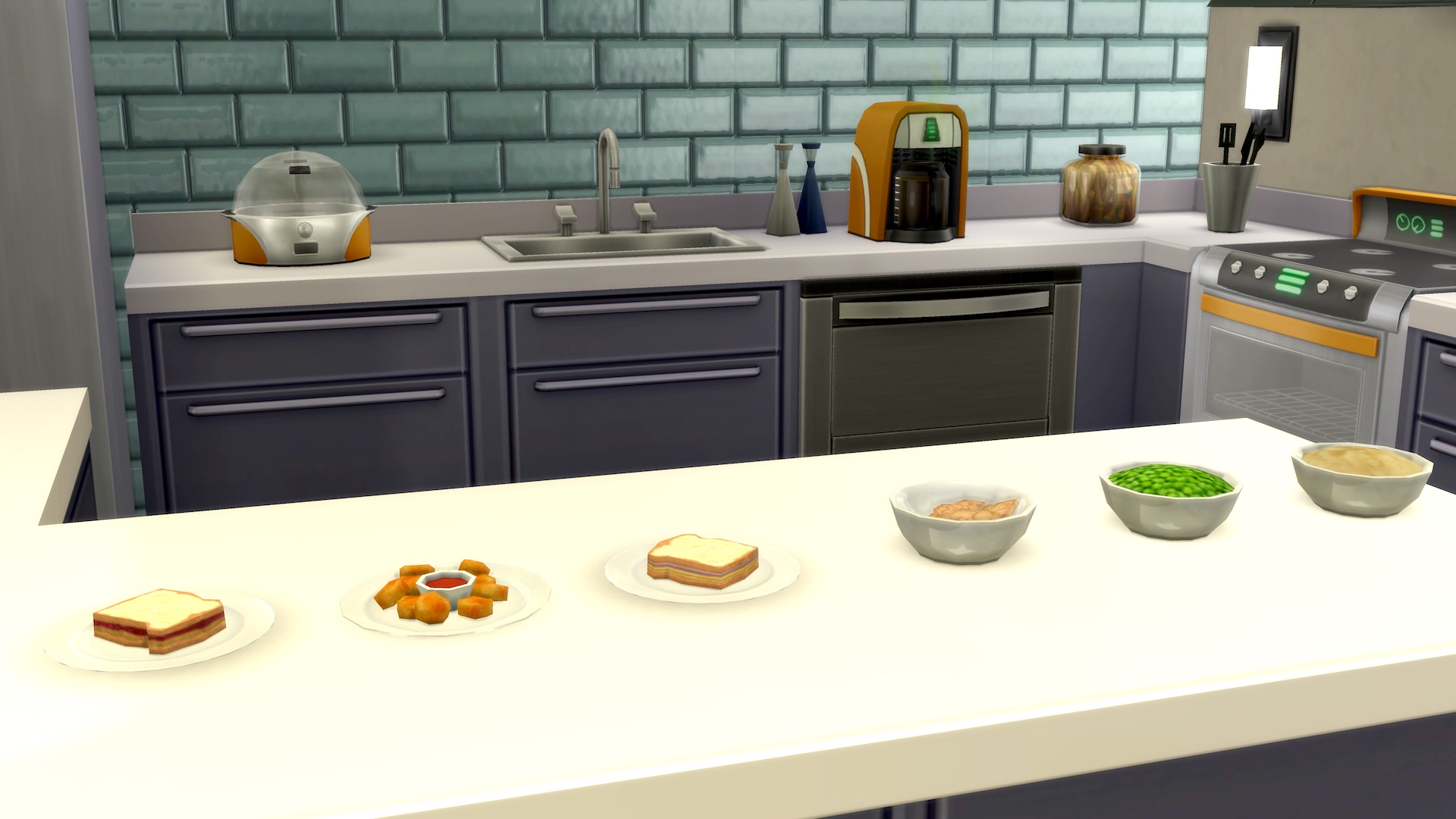 These food options were originally produced by Kindermade, specifically for toddlers. However, a survey made by the Landgraab Group shows that many adults enjoy these treats as well; hence, sub-company QuickMeal acquired the production line with §400,000.
"Honestly, who can resist a bowl of sweet, sweet applesauce?" says the spokesman of QuickMeal.
For ordinary sims, this is simply a good thing. "Varieties are always welcomed," says Keye, while chowing down a plate of chicken nuggets.
Credit to theREDSimmer91 for giving me the idea!