Alfredo Hernandez, Motion Director at Electronic Arts, has recently revamped his website to include work examples he's created over the years. One of the UI examples on his website is that of The Sims 4 Create-a-Sim UI with features not featured in the current UI. This image has been floating around over the last few days, so we wanted to make sure to point out the source of the image and the Custom Content it includes.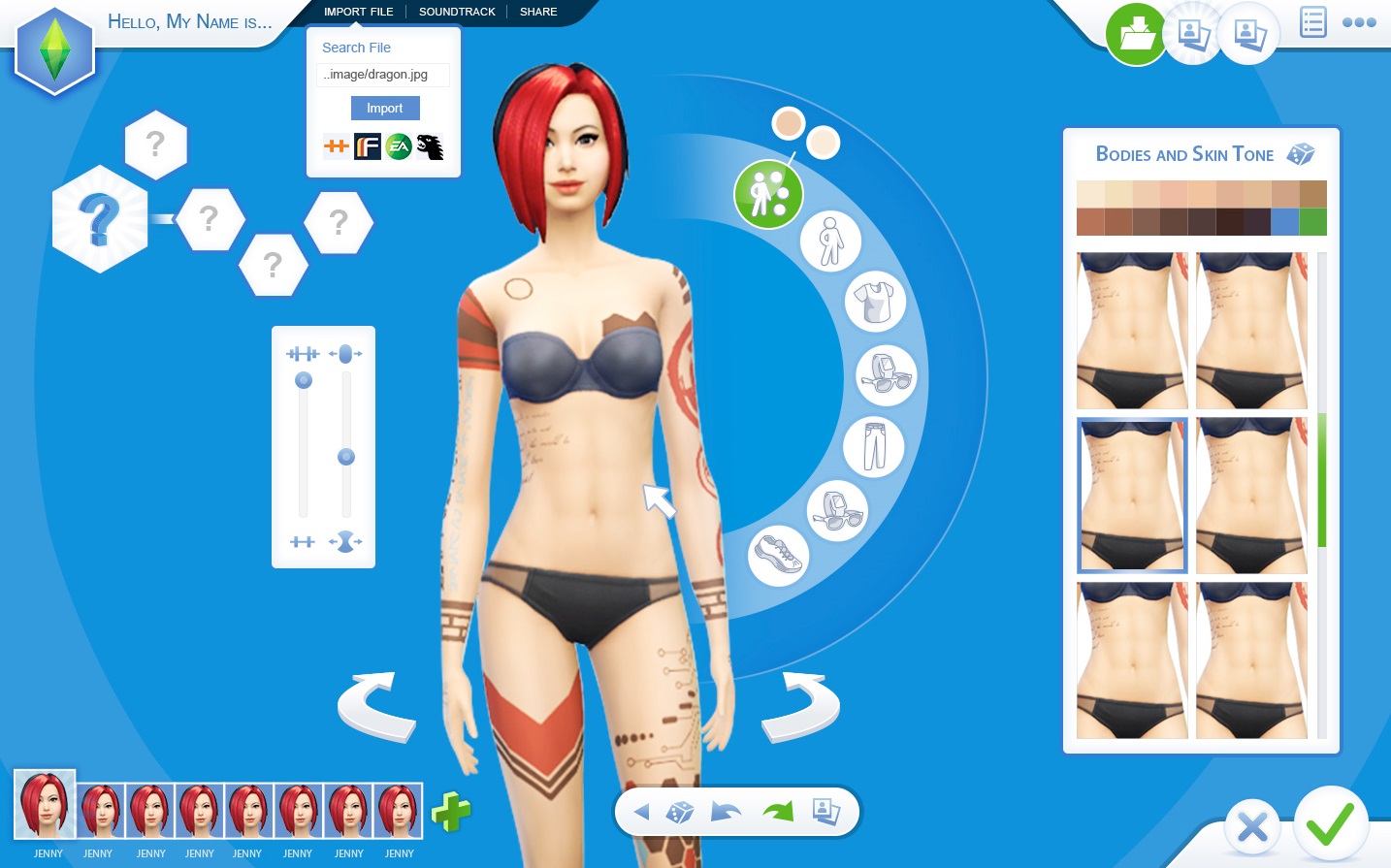 As you can see in the image above, the Custom Sim is wearing Custom Content Tattoos, and "Import File", "Soundtrack" and "Share" features are present. There is also a logo featured in the "Import File" area (Faction Rallies) belonging to Destiny 2, a multiplayer game that released on September 6th, 2017, just one month prior to Alfredo joining EA.
It's important to note that (according to his LinkedIn) Alfredo has only been working at EA since October, so there's no way to know whether or not this was a graphic example he submitted with his resume/application.

Alfredo also changed his website URL recently and all portfolio images were uploaded in January. Again, no way to know if this was part of his portfolio prior to the changes.

Lastly, the tattoos seen on the example Sim, and the Sim itself, is a custom creation of community CC Creator Simply Morgan. I would think EA has enough internal models and renders that they wouldn't need to use custom content in their concepts. 

Hat Tip: bubblystring
Without a way to know when this concept was entered into Mr. Hernandez's portfolio, we can only guess that it's either a work example, or some of the recent work that Alfredo has been tasked with at EA. The last time Maxis changed the Create-a-Sim UI was in 2017.