Last week, SimGurus announced that a new Sims 4 Game Patch would be going live on July 31st, 2018. They have pretty much ruled out everything most players would want from an update, and have told players not to get "too hyped" about it.
Hey Folks! I'll be on the stream. @SimGuruRomeo as well most likely. This isn't an EP or new game pack. But, more than just a typical update. Stay tuned, don't get too hyped 🙂 https://t.co/gDeQYqOI5h

— Grant Rodiek (@SimGuruGrant) July 24, 2018
With little to work with, we decided to look back at previous comments and "clues" from the Gurus. Looking at it all, it's possible that a Sims 4 Gallery update is coming.
Back in June, SimGuruGrant responded to a tweet regarding the ability for players to take their own gallery creation images. He responded to that with the following tweet:
It is something we're actively researching.

— Grant Rodiek (@SimGuruGrant) June 4, 2018
Now on June 29th, SimGuruGrant responded to a question on Twitter about saving lots to the library while in build mode. Grant originally tweeted out an image to show them how to save a lot to the library, but then quickly deleted it and posted a different tweet instead.
Big Thanks to Tazreen for saving the image!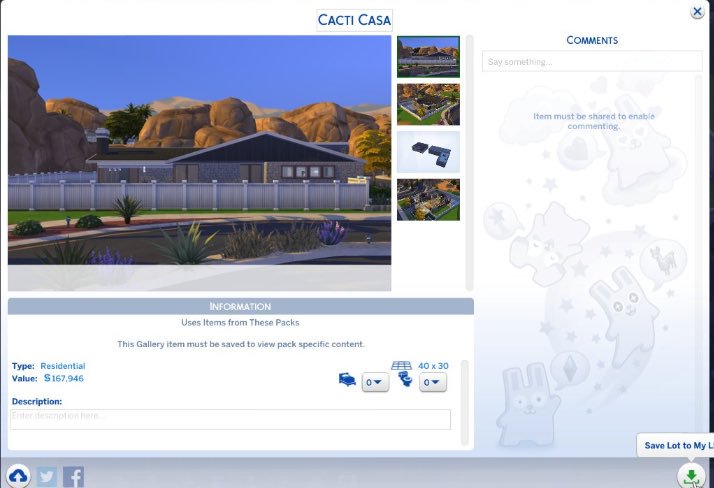 As you can see in the image he shared, the new comments section has been moved to the right panel, there are new "share" and "save" UI buttons, information text has been moved up, and it looks like there will be additional slots for more images.
Here is a side by side comparison. Left is Grant's, right is an example from my game.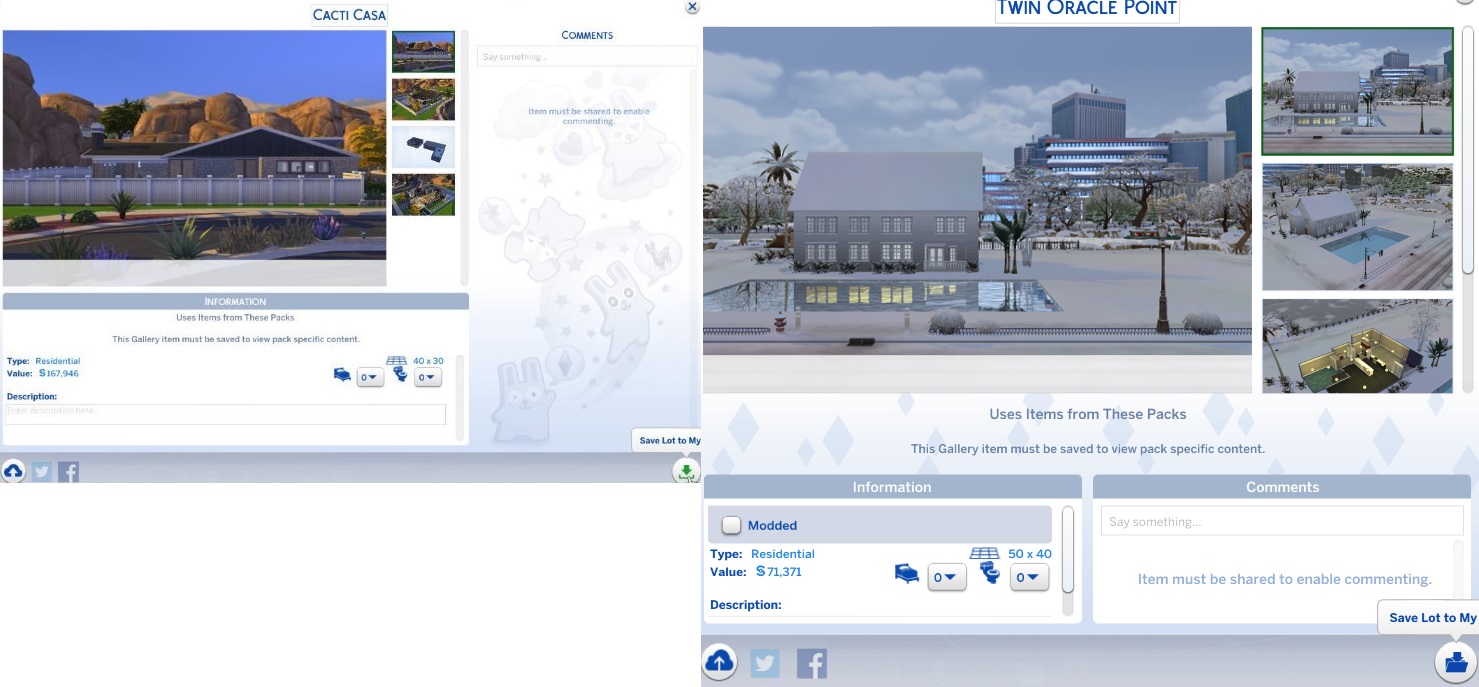 We don't know if this version of the gallery shared by Grant is final, but it's clear they are making changes to the gallery. Add that to the several maintenance updates performed recently, and SimGuruKate's calls for Gallery specific Game Changers, and a gallery update seems likely in the near future.
We are looking to add a handful of new Game Changers who create excellent content for the Gallery. Please send an email to [email protected].

Please include:

Gallery ID
Links to 5-10 Favorite Creations
1-2 Paragraphs About You

I will review over the next few weeks!

— Kate 🎂🎉 (@SimGuruKate) July 24, 2018
Is this the feature that warrants a live stream on Tuesday? Who knows. There may be something more coming with Tuesday's game update as well. We'll know for sure then.