The second Casbah Curators' Choice has concluded on the 3 of Fall. It showcased around 20 pieces of artworks from 11 well-known artists and indie hobbyists, including Jordan Mayer and Ollie Perdue. Unexpectedly, the event this year sparked more tension than inspiration.
Much like last year, Casbah Curators' Choice consisted of three parts: contest, gala, and art show. The contest started in early Summer, to which artists sent up to five pieces of their works. The panel then announced the winners on Summer 11 at the evening gala, which was also the opening night for the art show. The show lasted from Summer 12 to Fall 3. In addition to displaying the winning works, the exhibition featured live artists for visitors to spectate. One of them is Jared Q, a Spice-Market-based mural artist who has done performances at the gallery throughout the week.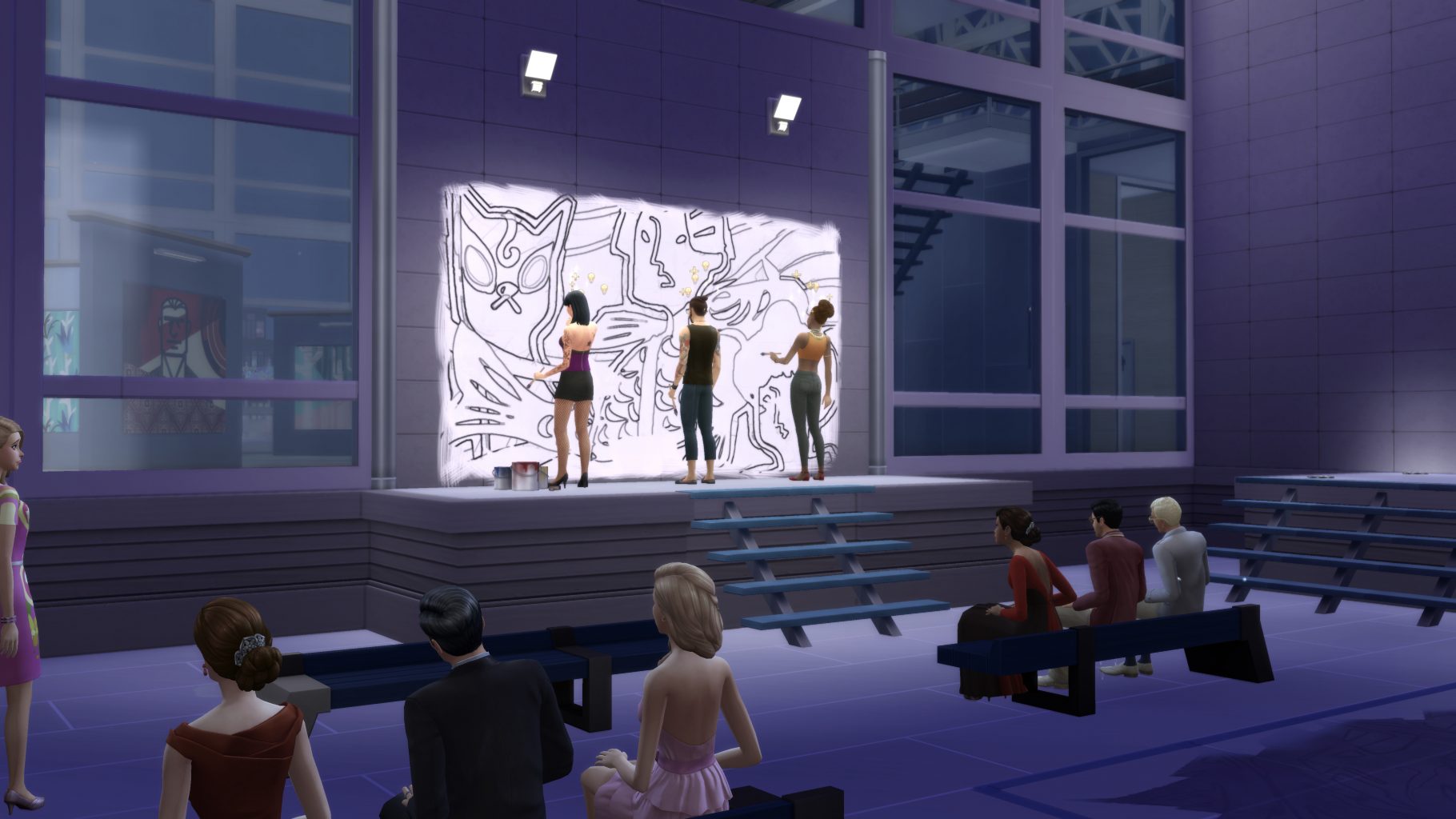 PROTECTION v. OPENESS
This year, the contest made a decision to allow submissions from outside of San Myshuno. This decision by the organization ruffled part of the nation's artists community. Some stressed that artists would move out from their hometown and into the city. Some deem such a move "chocks our space of visibility" because more contestant means less chance of winning. Later on, the situation deteriorated when some sims in other towns and cities joined the backlash and asked the public to boycott the art show.
Nancy Landggraab, a socialite from Oasis Springs, posted on her social media account on Summer 5 saying, "… We don't want our artists moving out into the City!" Later on that day, a hashtag she had used on the post—KeepOurArtistHome—became one of the trending topics on Switter.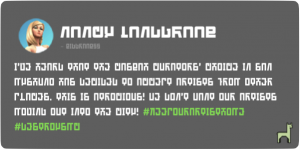 Ollie Perdue finds this logic a fallacy. Perdue is a career painter from Willow Creek, also one of the winners of the contest. "I won't move across the country because I've won an award," he says. "I'll move because there're better work options."
The judging panel rejected the notion of lowering the chance of winning. "Honestly, if you wanna say what it (opening the door) has affected, it has given us a lot more work to do," says a judge of Casbah Curators' Choice, who wishes to remain anonymous. "If the art is good, you'll get in no matter what, man." The judge was referring to a rule—Article two—in the contest. According to it, all award categories do not have fixed slots for winners. An artwork will receive an award as long as it meets the qualifications required.
DIVERSITY v. SECURITY
Casbah's response did not seem to convince everyone. Salim Benali, a local writer, organized a protest in front of the arts center on Summer 11, when the gala was taking place. They gathered outside of Casbah Gallery, ranting and asking attendees to boycott the ceremony. The situation remained peaceful throughout the whole night, according to the San Myshuno Police Department. Only a few reports about littering incidents by a sim wearing a raccoon suit in Arts Quarter.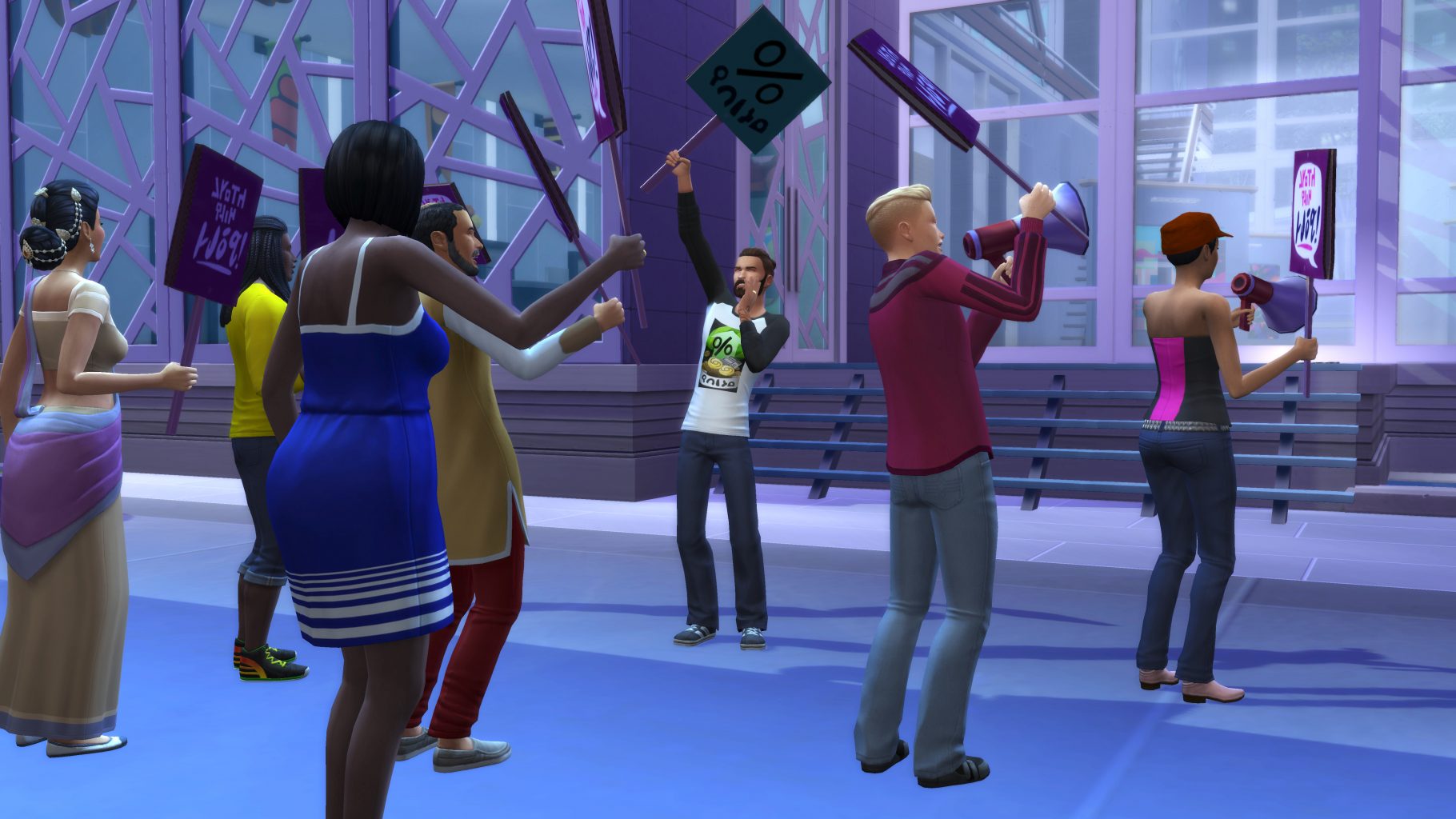 In an interview, Benali expressed his disapproval of opening the door for more contestants. "Casbah Curators' Choice is an arts awards in San Myshuno," says Benali. "It's supposed to give more opportunities to us, not to sims outside of the city." In a Switter post, he also wrote, "They're out to starve us all."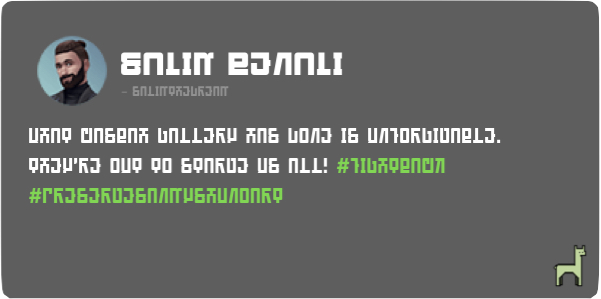 We as a cultural hub should carry the responsibility to pioneer SimNation
On the other end, there are sims who believe that this act will elevate everyone as a whole. Internet personality Penny Pizzazz shared a few thoughts with the SMT, "Sims from other places could bring in diverse arts." She thinks that artists from different locations could learn from one another. "We as a cultural hub should carry the responsibility to pioneer SimNation—even the globe's—art community."
On Fall 4, Casbah Gallery released a statement. "We have listened to and taken notes from every opinion regarding this year's Casbah Curators' Choice," says the arts center. "After much deliberation, we are currently evaluating the possibility of organizing a separate, city-wide contest." Casbah hopes that by doing so, artists both in the city and around the world could have a spotlight. It would appease those who feel boxed out but at the same time maintain the diversity.
Nevertheless, Benali remains skeptical about it, "Well, I still think others should hold their own contest."
Weather Forecast – Fall 5, 2018

SimNation

San Myshuno – ☀️ Sunny; Cool

Willow Creek – 🌧 Rainy; Cold

Magnolia – 🌧 Rainy; Cool

Newcrest – ☁️ Cloudy; Cool

Granite Falls – ⛅️ Cloudy; Cold

Forgotten Hollow – ☁️ Cloudy; Cold

Oasis Springs – ☀️ Sunny; Warm

Brindleton Bay – 🌧 Rainy; Cold

World

Salvadorada – ⛅️ Cloudy; Warm

Windenburg – ⛈ Stormy; Cold
Note from the Editor

Thanks for finishing yet another article of San Myshuno Times! I pop up today to notify about a change on how we format dates. The SMT tries its best to keep a logical and chronological order in our stories that also befit the official Sims universe. Still, The Sims 4 is constantly expanding as new things are being developed. Therefore, as time passes, contradictions or conflicts are unavoidable in our past stories.

In a recent session, I was made aware that Maxis uses Gregorian year numbering in the game. Thus, the SMT will be shifting to use the four-digit number. Nonetheless, other date units are reserved as is, as introduced in Seasons—14 days a month, four months a year.

We will continue to keep our sims news resemble life in an alternative universe, and work hard to keep the immersion as intact as possible. Meanwhile, changes will be made when the studio releases official information regarding a certain matter.

Hopefully we'll be seeing you again in the next article!
This article contains images, modified or unmodified, from origins of Maxis Studio and Pixelkitty3. All items are fair-use under the Creative Commons Attribution License (BY 3.0). Reuse of these materials should follow the license accordingly with proper measures.