Drop down your anchors! The Sims 4 Island Living Expansion Pack is officially here to stay! I mean, it's coming soon, but we can already start building ahead while pausing the trailer frame by frame to decide how we're going to use the new items.
So before I hear your ideas about what to do with the new EP, I'd like to share a few build suggestions so you can bring that coastal vibe to other worlds. Being that I was born and raised in a tropical country, this is the one pack I felt my game was lacking. The following ideas came to me very naturally, because this is the environment I'm used to. Take a look, get inspired and leave a comment down below with your ideas for Island Living!
Very colorful rooms
If you're an avid SimsVIP reader, you know I take colors very seriously. When it comes to building in a tropical environment, you can really go all out with bold colors as they will match nicely with the warm climate and sun. You can also mix and match different patterns and themes, or overlap them. In the right setting, it feels like a lot, but never too much.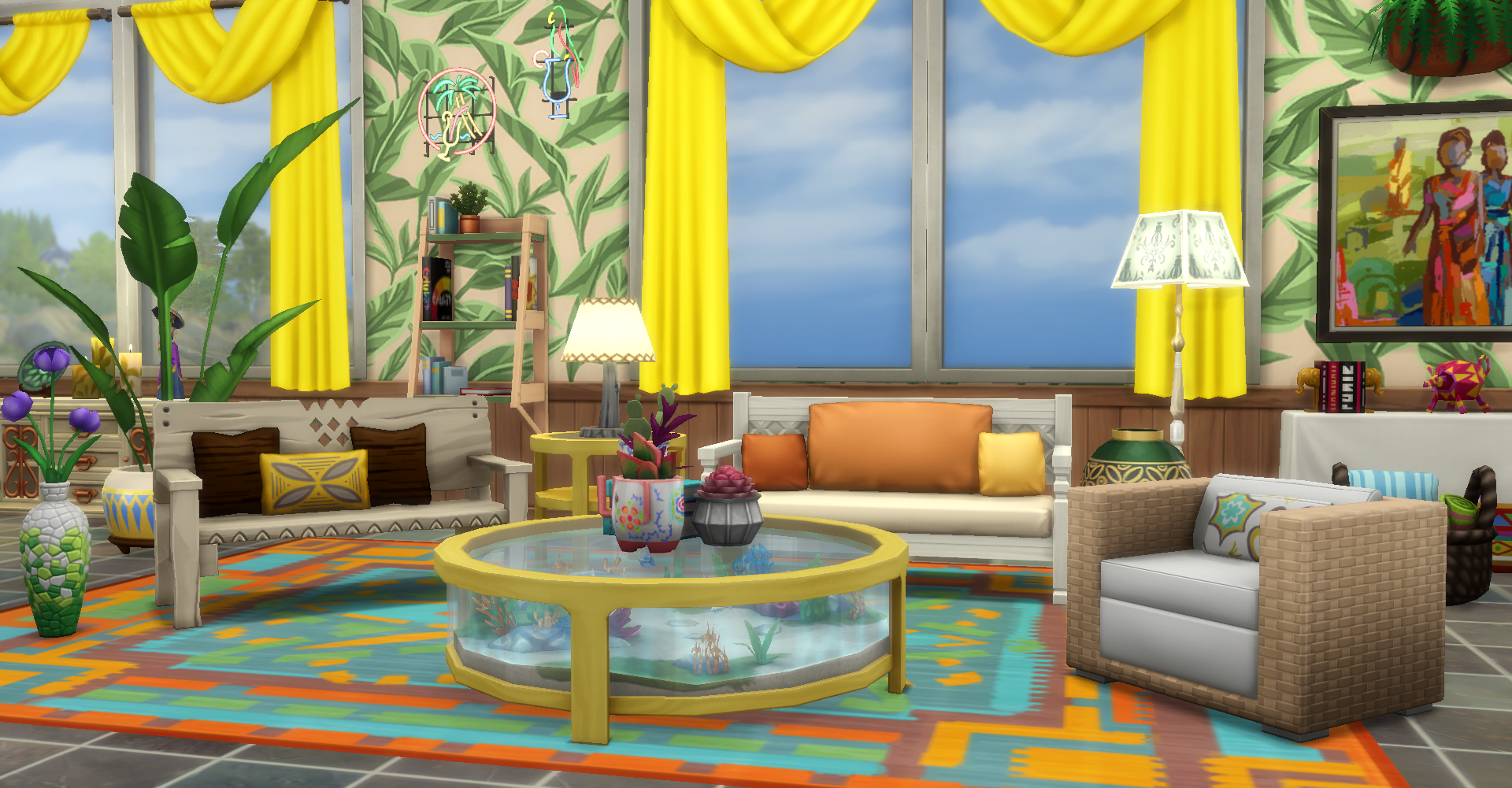 Nautical everything
Whether it's a kitchen, a bedroom, or even a bathroom, this is the one theme that fits any room in a house. Boats, fish and whatever else you can link to the ocean will feel like a very organic choice when you see all that blue outside your window. Speaking of that…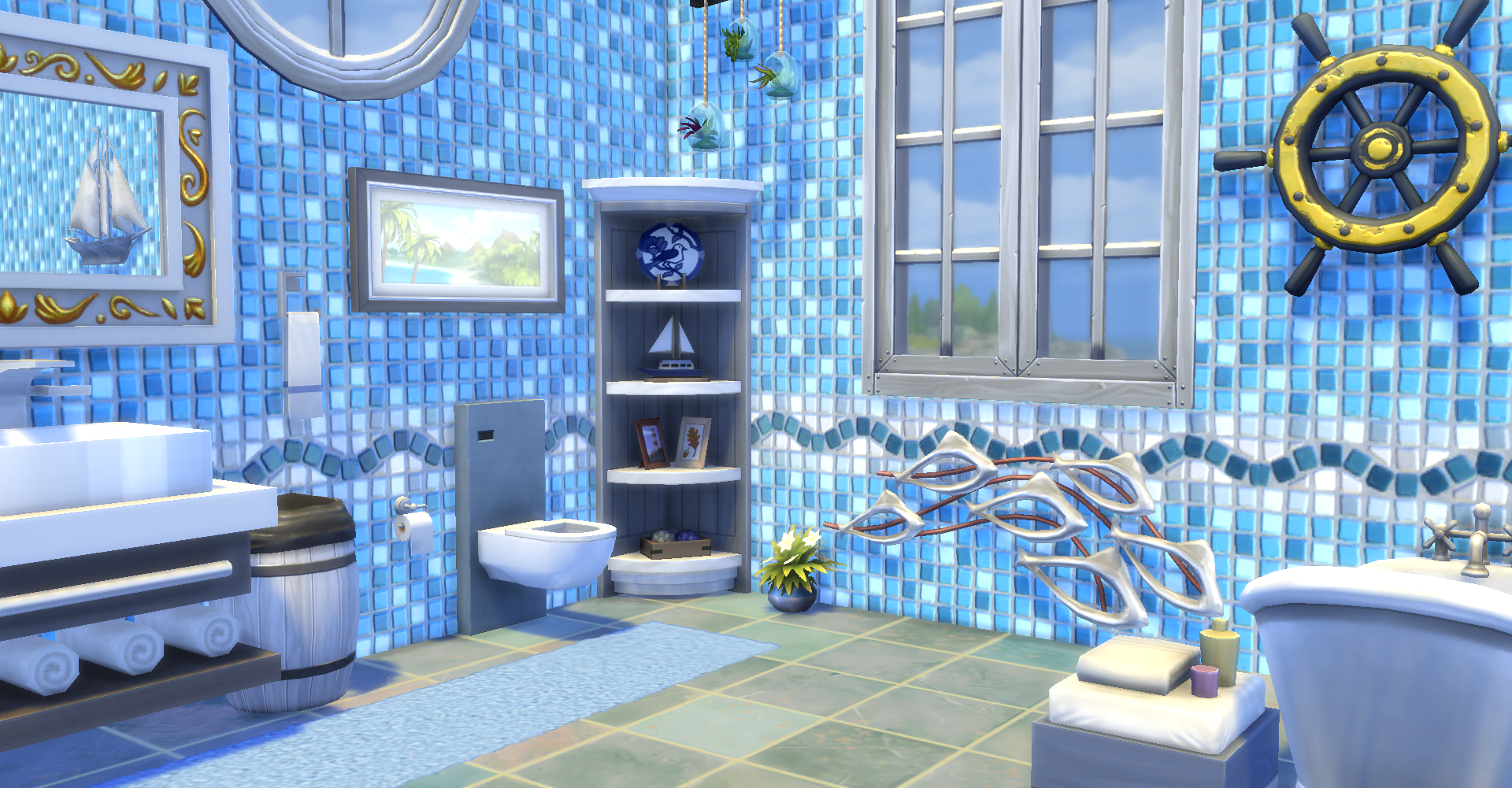 Office with a view
Now that freelancing is a thing and we can build awesome home offices for our sims, we can finally have the best possible view for our sims' desks. This also works great for art studios (with lots of light) and music practice rooms. Let's just hope they won't get too distracted with what's outdoors. And that brings me to my last two ideas.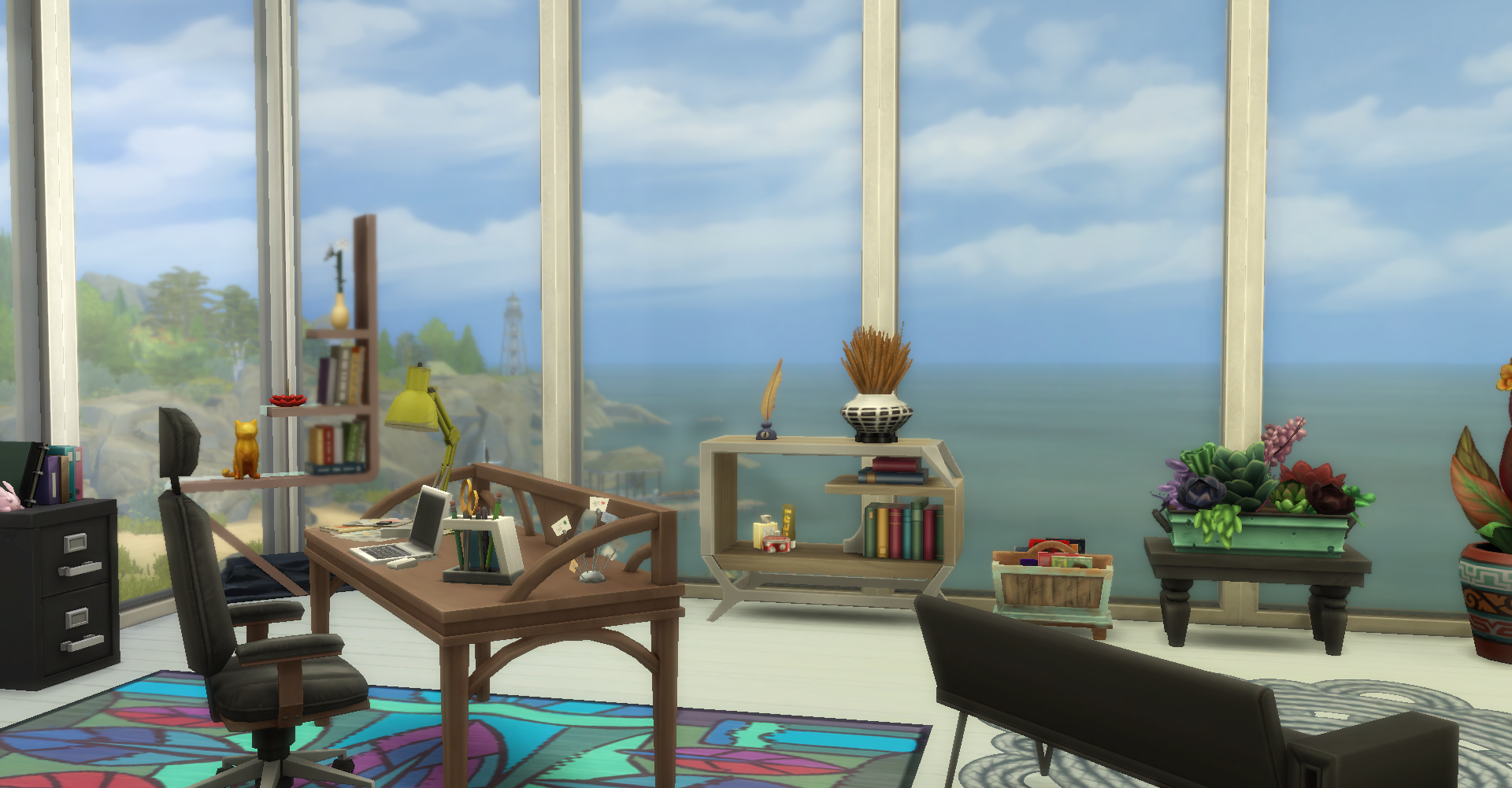 Very lush pool areas
I don't know how things are in other tropical places, but it's very common around here for people to have lots and lots of gorgeous plants near their pools. Yes, that requires constant cleaning, but that's something our (lucky) sims don't have to worry about. I really love how it looks when it seems like they built a swimming pool in the middle of all that green.
Pro tip: If the pool is close to a wall, or even touches it, try using the wall plants from Jungle Adventure for a next level kind of lush.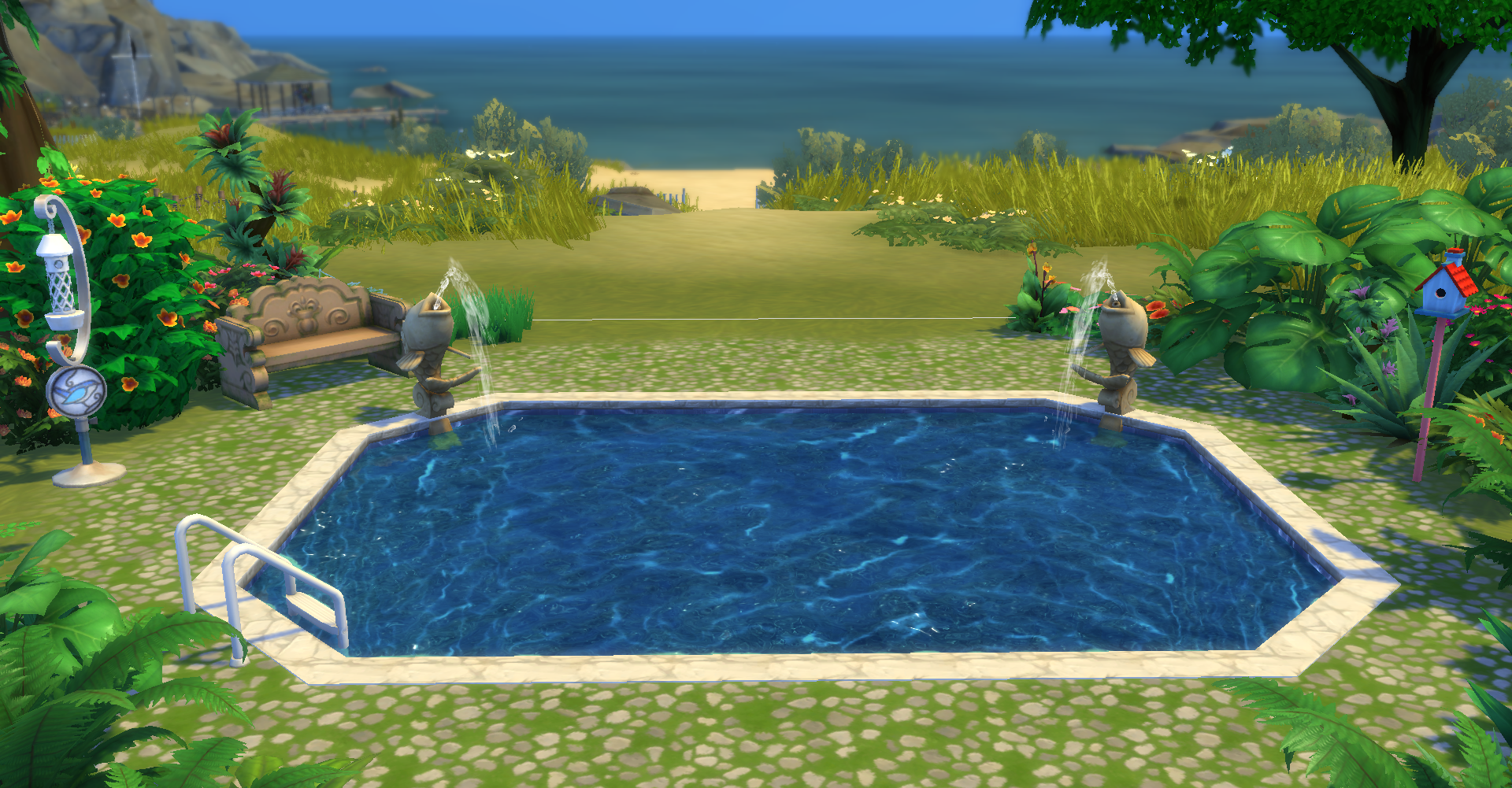 Seaside is the best side
Island living means spending a lot of time outdoors, so building decks, balconies and terraces that look over the water will give your sims comfortable places where they can hang out with friends, spend some time with their significant other, or just enjoy the fresh air and the ocean breeze without getting their feet dirty with sand.