As always, without official announcements by The Sims Team regarding the next Sims 4 Expansion Pack and release date, consider this to be an unverified rumor until proven otherwise. 
Gaming retailers cheapestgamecards.com, livekaarten, joybuggy, and livecards have published listings for "The Sims 4 Discover/Experience University." This potential new expansion pack was first brought to light by an employee of Target, who found the listing in Target's internal inventory system. The expansion is rumored to release November 15th.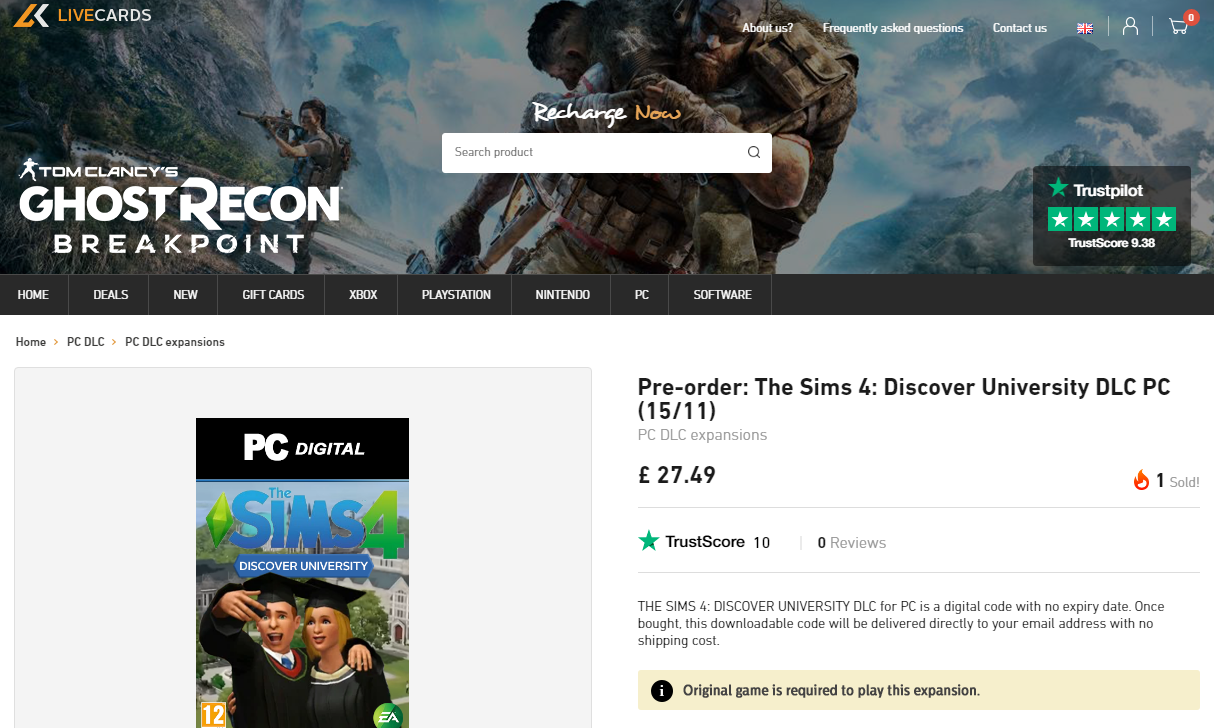 None of the listings give us any descriptions or other information, but all of them list the game for release on Friday, November 15th. Third party listings are fairly common when announcements are imminent, but until such time that an official announcement is made by Maxis, continue to treat this as a rumor.
Hat Tip: EvanLe24