During the November Maxis Monthly stream, The Sims team announced they will launch a community stuff pack vote on November 18th, allowing players to vote on their favorite themes for a future Stuff Pack. This will be the second time Maxis has sought feedback for a stuff pack theme, the first being Laundry Day Stuff.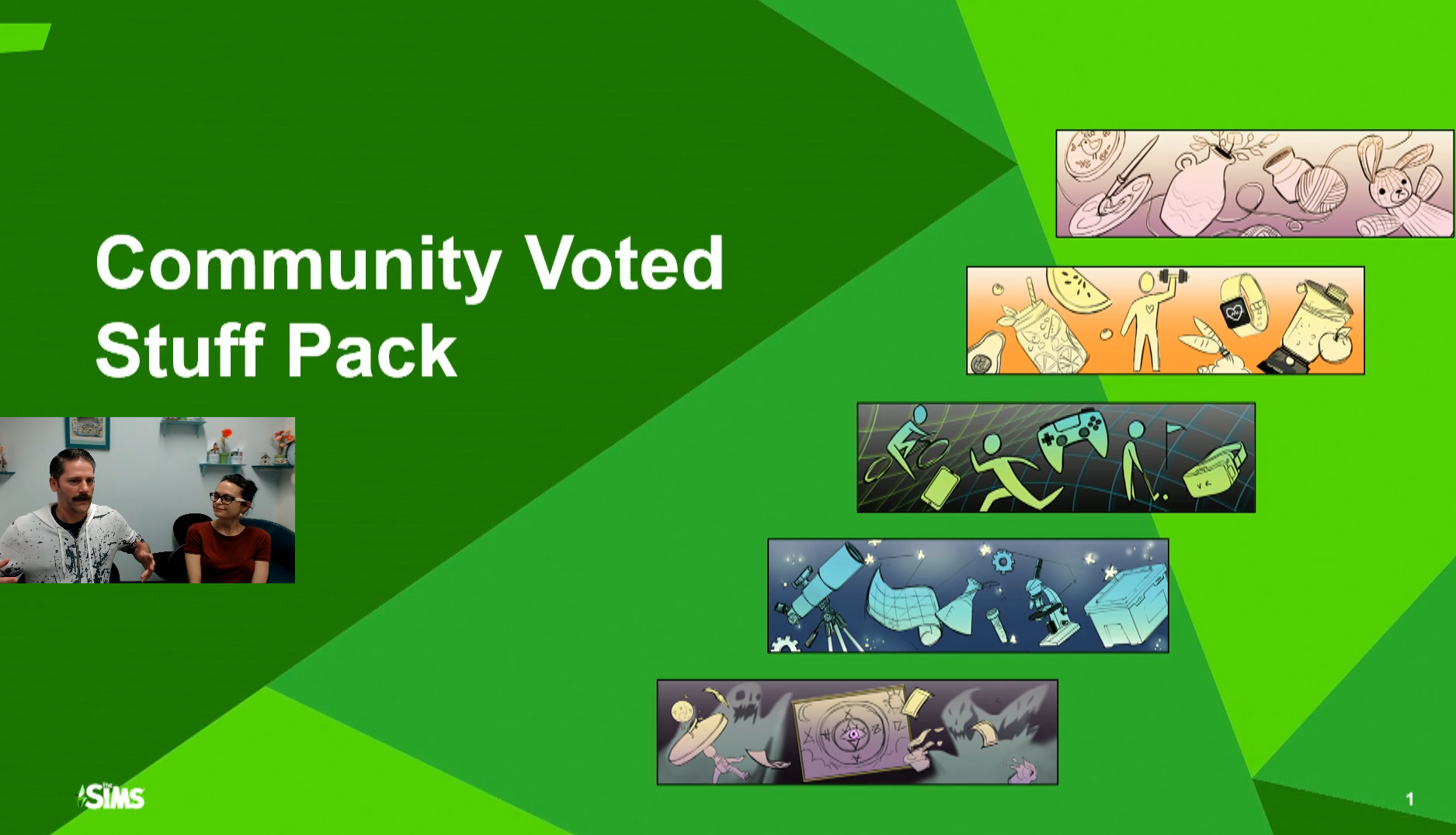 The only difference this time around will be that Maxis is going to utilize the new "survey" option in The Sims 4's Main Menu, instead of using SurveyMonkey or other online voting platforms. More information on this in-game option can be found here, and if you plan to participate in this Stuff Pack vote, be sure the option is enabled.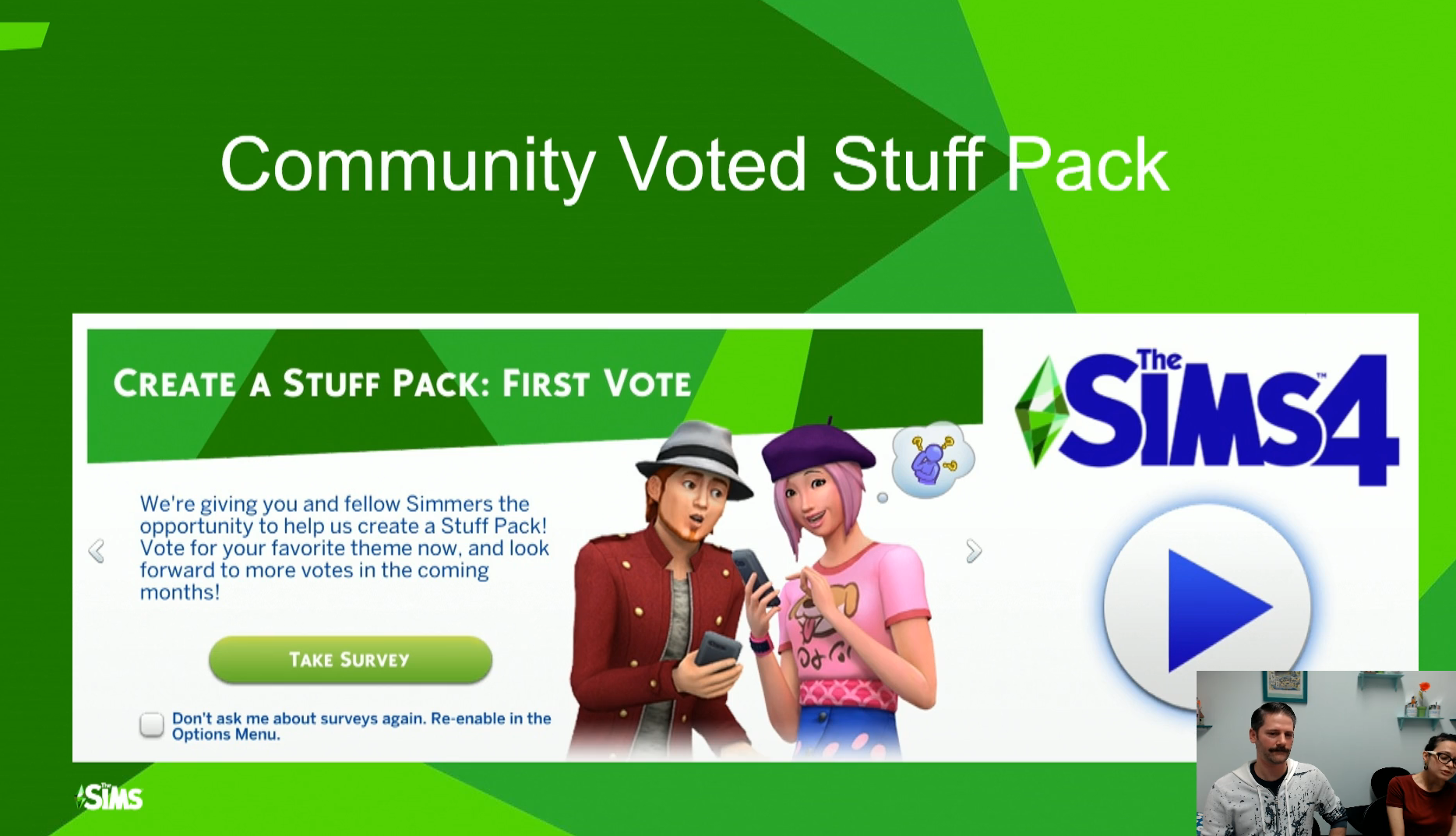 For right now the Gurus have confirmed that voting will begin on November 18th, and they have released some tentative dates for future votes when it comes time to vote on different aspects of a specific theme. Maxis will continue to update players using the new main menu messaging system that was added with today's game patch.
Theme and Gameplay Vote (November 18, 2019 – November 25, 2019): Select the overall theme and potential gameplay features for the pack. This key decision will influence every part of the pack.
Art Style Vote (December 23, 2019 – January 3, 2020): Choose between proposed art styles for the pack, which will guide our concept artists in the objects and clothing they create.
Clothing Style Vote (Late January 2020): Review concept art of families wearing different styles of clothing and decide on your favorite clothing style. This will influence the look of the clothing in the pack.
Object Style Vote (March 2020): Browse through the concept art we've drawn for the pack and select your top choices to help us determine which objects to include.
Pack Name and Pack Icon Vote (April 2020): Pick a title that best summarizes the pack's atmosphere and content. You can also peruse different icons and vote on the one that will appear in the pack's box art and within the in-game catalog.
In addition to all this information, Gurus also showed off the five new themes that will be up for a vote on November 18th. Check out the details in each of the slides below!