After a top-secret session, the Global Assembly has enacted a new set of fire safety guidelines that mandate the establishment of firefighting forces worldwide. Many citizens are rejoiced by the news of the fact that they no longer have to risk their lives to put out fires by themselves.
Unanimously signed by all member states, the main purpose of these brand new Guidelines on Fire Hazards Counter Measures is to fill the insufficient system that we have now or lack thereof. Two requirements are most notable—the establishment of firefighting units and the disclosure of flammability for building materials.
FIRE ALARMS MADE USEFUL
According to the newly issued guidelines, personnel in a firefighting unit should wear standardized protective gears when responding to hazardous situations. Also, there are some new tweaks to the fire alarms. Each fire alarm is now connected to your local firefighting unit and will notify them when there is a fire. For many sims, this upgrade would be a sufficient reason for them to install one in their houses. Jesminder Bheeda, who lives in Spice Market, is pleased with this news. "Finally, I don't have to put out a fire using my pocket canister every time," she says.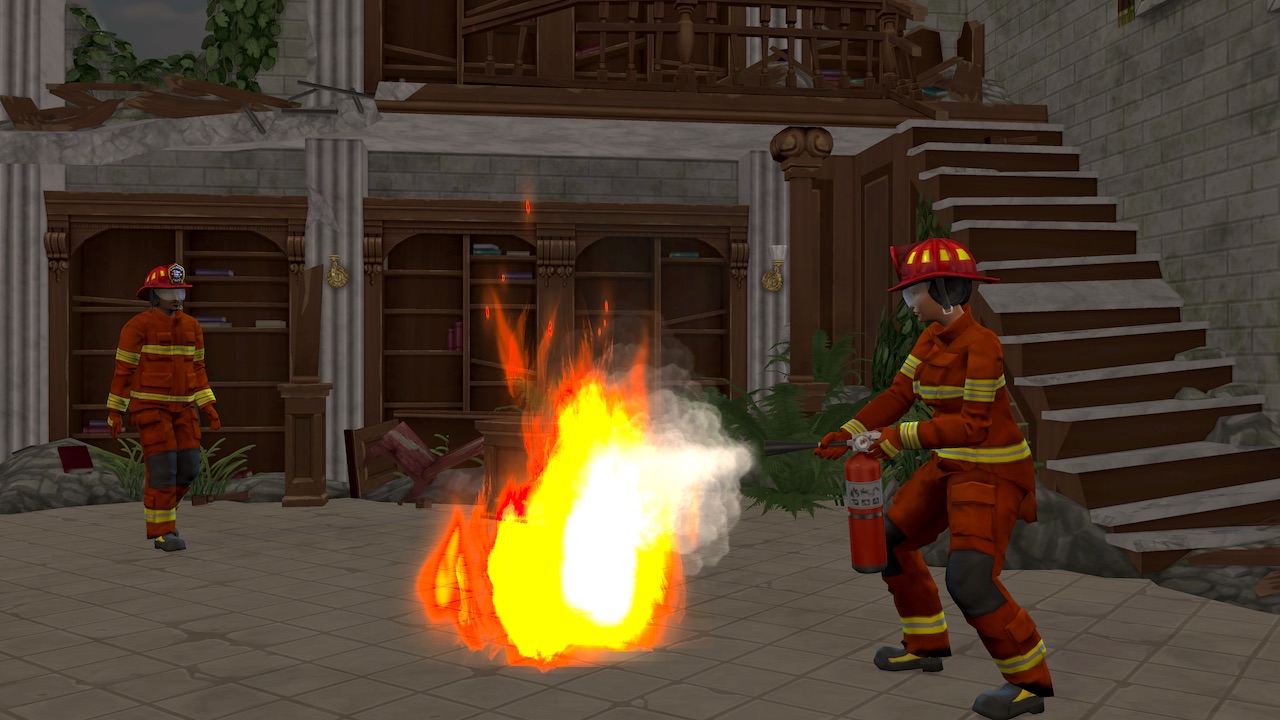 Moreover, manufacturers of building materials are now instructed to list the flammability of the materials they sell. This should come as a good news to constructors and interior designers alike as they will be able to avoid building kitchens that are prone to catching on fire.
Nation-wide statistics indicate that "Death by Fire" is the top cause of accidental death in SimNation, with "Death by Drowning" being a close second. Confidently, officials of the Global Assembly do expect the number to lower significantly after the new guidelines come into effect. "Hopefully the firefighters will be able to save those who like to cook on stoves, despite their low cooking skill," says Secretary-General Setsuko Nara. "Although they should just stick to garden salad until they reach level three…"
Weather Forecast – Wednesday, Summer 11, 2020

San Myshuno – ☀️ Clear Sky; Hot

Willow Creek – 🔥 Clear Sky; Heatwave

Newcrest – ⛅️ Light Cloud; Hot

Granite Falls – 🌧 Chance of Rain; Warm

Forgotten Hollow – ☁️ Cloud; Cool

Del Sol Valley – 🔥 Light Cloud; Heatwave

Oasis Springs – 🔥 Clear Sky; Heatwave

StrangerVille – 🔥 Light Cloud; Heatwave

Brindleton Bay – 🌧 Chance of Rain; Warm

Selvadorada – ⛅️ Light Cloud; Hot

Sulani Archipelago – 🌧 Monsoon; Warm

Windenburg – ⛅️ Cloud; Warm

Britechester – ☀️ Clear Sky; Hot