Warning: This article gathers leaked information that have not yet confirmed to be true. This is still all speculative at the moment and thing could be proven wrong, or right, at any time.
After a few very quiet weeks for The Sims 4 players, two leaks came around that confirm both theme and release date (or week) for the next expansion pack.
First, Instant Gaming, which has a history of leaking packs earlier, added "The Sims 4 Rental Houses" to their store, with a December 8th release date. Juts like in previous leaks made by that store, they used a random placeholder image, title and release date that later was confirmed to be the correct week.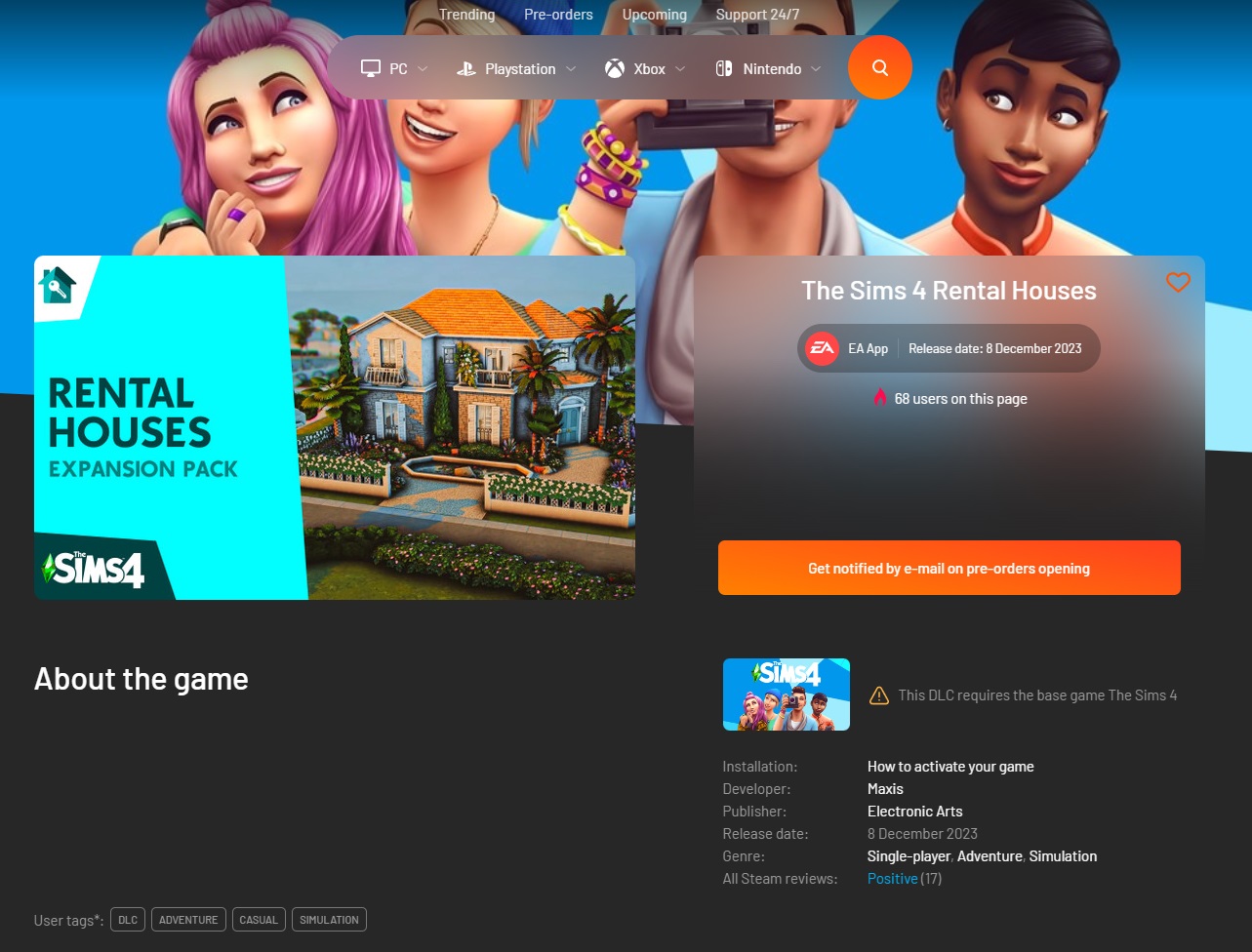 Not long after that leak, Twitter user @anadius shared a different pack title, For Rent, along with a whole pack description (including pre-ordering bonus content) and very low resolution images of the cover art and EP icon.
Although the user cites themselves as a source, simmers who are familiar with how EA announces packs will notice that this all looks very legit. It also ties directly to what people have been speculating from the latest roadmap teaser, with multiple keys (for multiple homes), as well as pad thai and an elephant teapot (which indicates that the new world, which is called Tomarang on the leak, is based in Thailand).
If this leak is true, we'll be getting the full announcement on November 2nd (the day pre-orders start), and maybe a small teaser on the day before (November 1st). Simmers on Twitter have also noted the similarities between this leaked pack and The Sims 2 Apartment Life, a fan favorite EP released 15 years ago, and its features have been requested by players since before City Living was released in 2016.
We'll keep you update of all the things The Sims 4 here on SimsVIP.