New reports from the SimCity Health Board have shown that Sim obesity levels have hit an all-time high at 74%. This shock new figure seemed to come into fruition on around January 12th, which seems to have no significance – except, in Human countries such as the US, where a new pack for The Sims 4 called The Sims 4 Movie Stuff came out.
"It's very, very worrying to see this," our resident health expert Dr Mortimer Goth told us. "Simbesity, as we call it in the medical field, is a very serious problem. Sims need to stop stuffing their faces with food and start exercising a bit more. Swap out that Glutton trait for the Active trait!"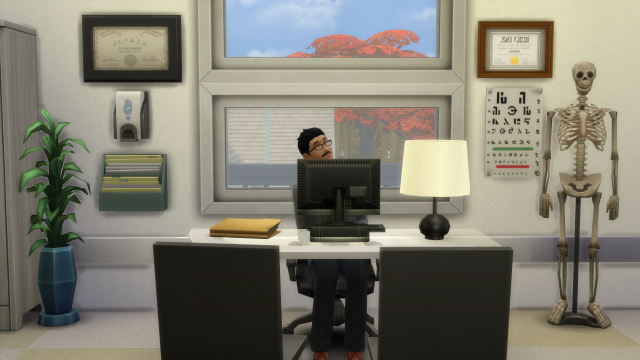 Very few people have come out of this well, but home appliance stores certainly have! Surprisingly for this time of year, sales of home popcorn machines are reported to have increased by 243% since last month. Doctors believe that this increase is definitely linked to the new simbesity epidemic.
"It must have something to do with it;" Dr Goth said. "It can't just be a coincidence. We often get chain reactions from things that happen in Human countries, so we just have to hold on tight and brace ourselves for what comes with an update."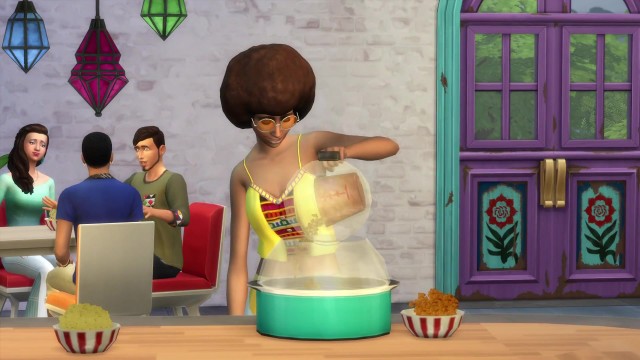 Hopefully this made you say "OMP!". Make sure to watch how much popcorn you're eating, and, of course, enjoy the movies! We'll see you next time.