Authorized gaming retailer InstantGaming.com has listed the 3rd bundle for The Sims 4 on their website. The game pack does not include any details or game titles, but has an ETA of June 10th, 2016. If true, that would insinuate that the recently teased game pack is on schedule for some time in the next two months. Is an announcement finally on the horizon?
Previously, Slovakian retailer brloh.sk had listed this bundle for release in March, but seeing as it has been unusually quiet at Maxis, it is possible they delayed the release of GP3.
It's also worth noting that InstantGaming did get The Sims 4 Premium Membership listing wrong, so it's likely that this could also be a false listing. However, do remember that Amazon leaked Game Bundle #2 about three months prior to release, so it's likely Instant Gaming has already received advanced information. (As do many authorized retailers)
Sims 4 Game Bundles consist of 2 Stuff Packs & a Game Pack (EU/UK/AUS), and one of each in North America. The Romantic Garden and Movie Hangout Stuff Packs will eventually be part of a bundle, so now we have to wait and see which game pack joins them!
As always, without official announcements or info by The Sims Team regarding the next Sims 4 Game Pack and release date, consider this to be a rumor until proven otherwise.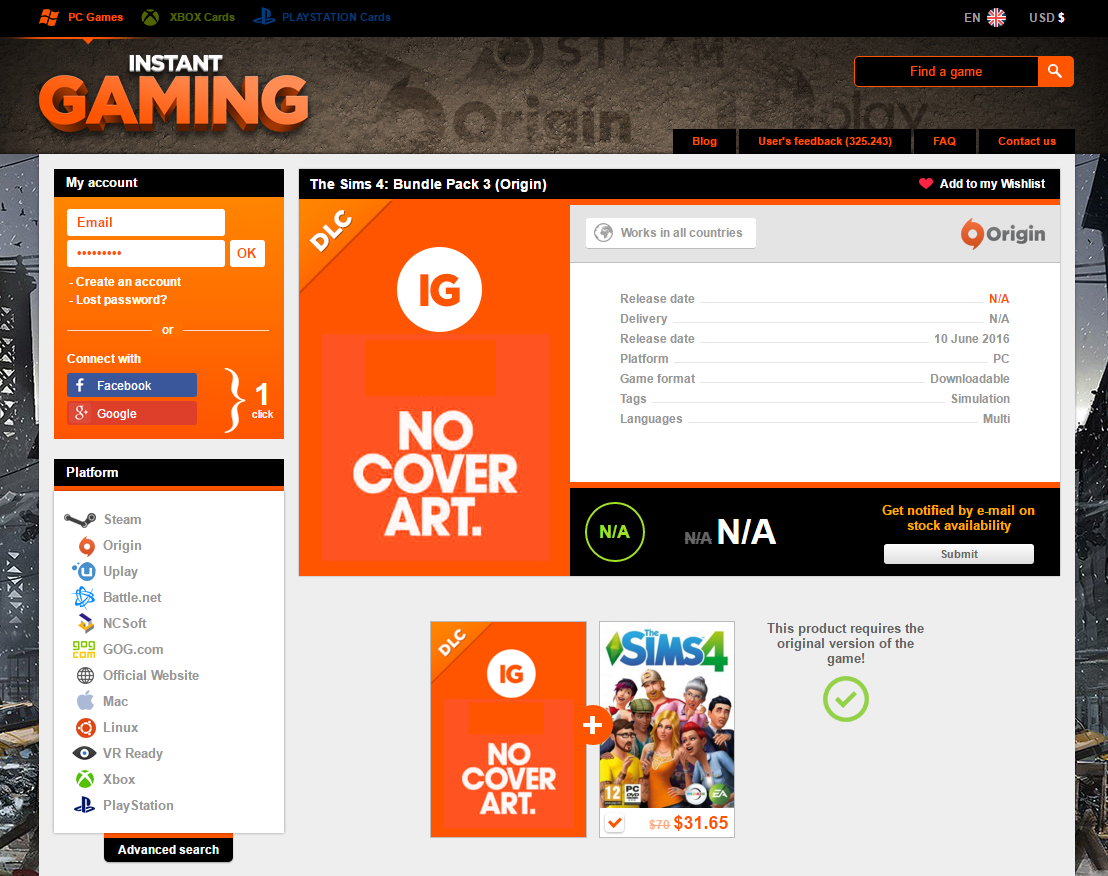 Hat Tip: Juanito