The Sim Gurus are yet to properly show off the world of Brindleton Bay that's coming with The Sims 4 Cats & Dogs Expansion Pack this November, but if you paid close attention to what has been shown regarding the objects coming with the EP and the overall style of its content from trailers and screenshots, there's a big chance you're already equipped with enough information to start building lots that will fit the world.
What this Ispiration Corner is all about, is trying to find items we already have from previous packs and the base game that go together with new packs. You'll notice that though every living room shown here depicts a specific reference, many of these ideas will come through in a few other ones as well.
Cozy, Home-y Feel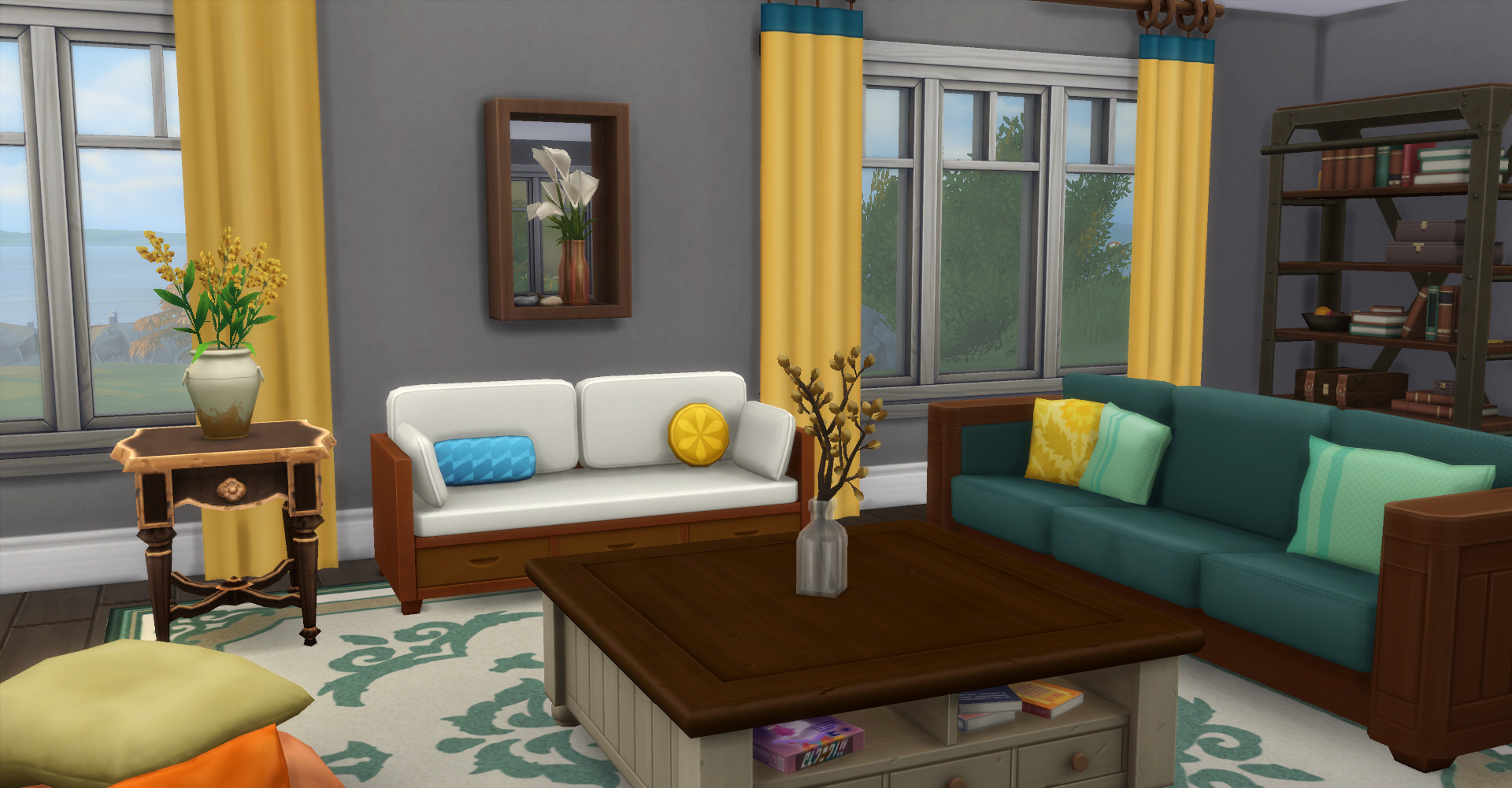 It's safe to state that Cats & Dogs is mostly about life at home (with pets), so it makes sense that many of the new objects reflect a certain warmth. Pillows always help when it comes to that, but also a good balance between warmer and cooler colors will make a room very pleasing to the eyes.
Much Coastal, Very Nautical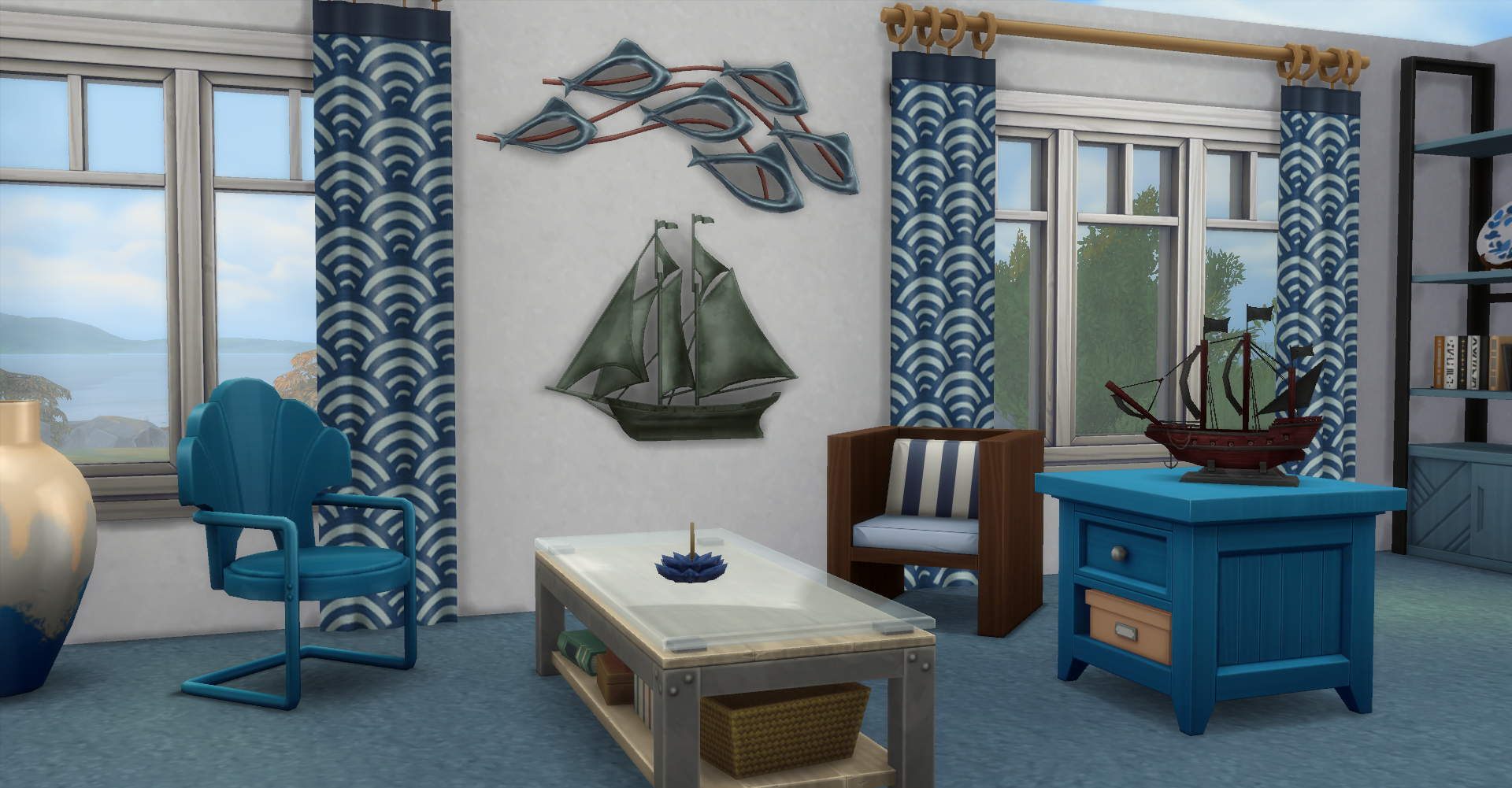 As its name indicates, Brindleton Bay is a coastal world, and I admit that's one of my favorite themes to use in builds. Look for direct references, like ships, but also designs that resemble seashells, shades of blue and green and also stuff that suggest travels in general. They will all look great in the new world.
Knock on Wood
Don't expect to find a lot of metal, glass, stone, plastic, vinyl, or any other material as the main one in the new furniture objects. It's all about wood – which, if you ask me, is the most versatile of them and also the best one for that home-y feel.
Whims of Wicker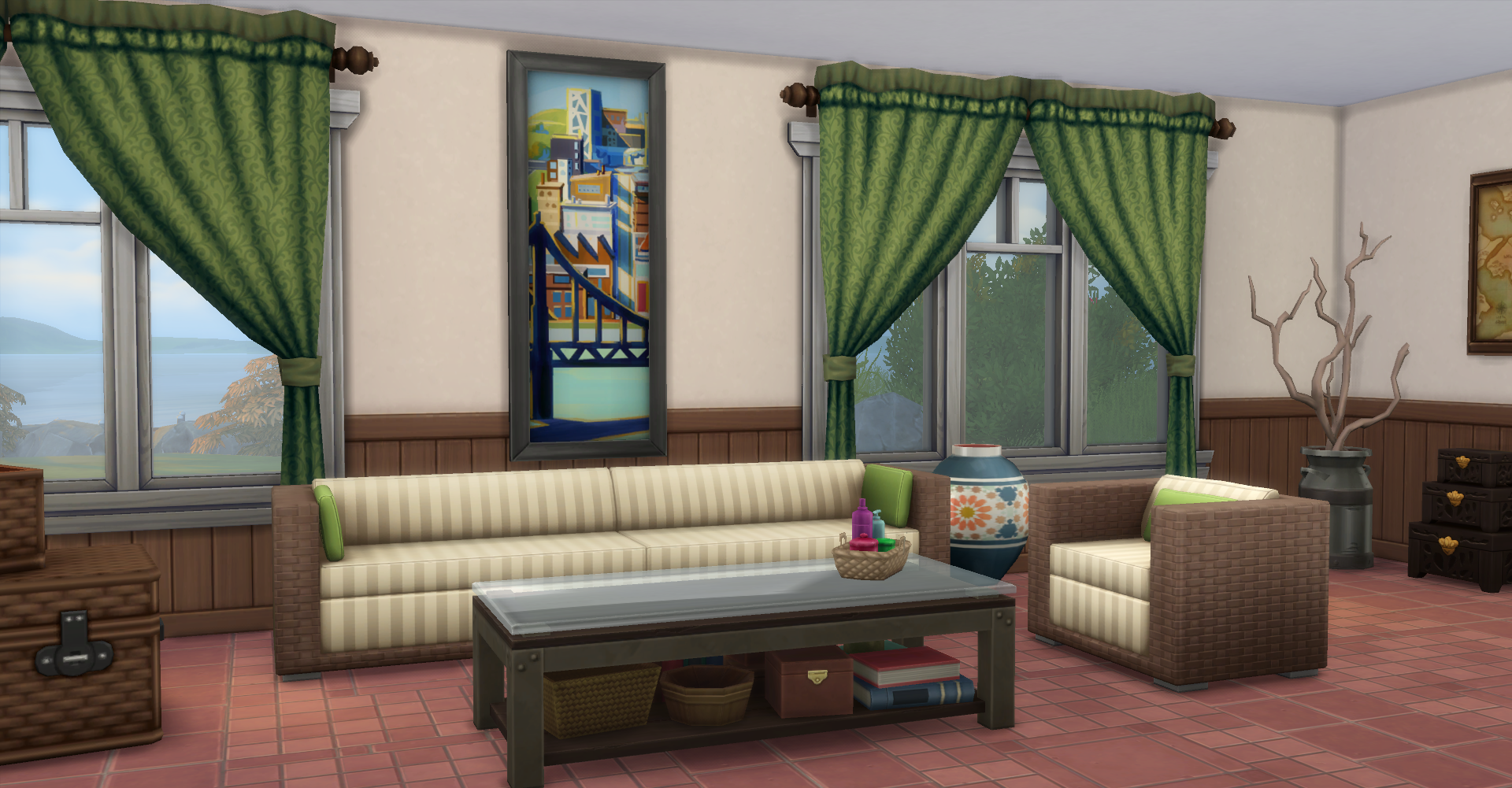 Speaking of that, wicker has that very same effect, if not more than wood. Luckily, we already have a few objects with that texture in game and they are all going to be living in Brindleton Bay when I play.
Kitsch meets Country meets Design Trends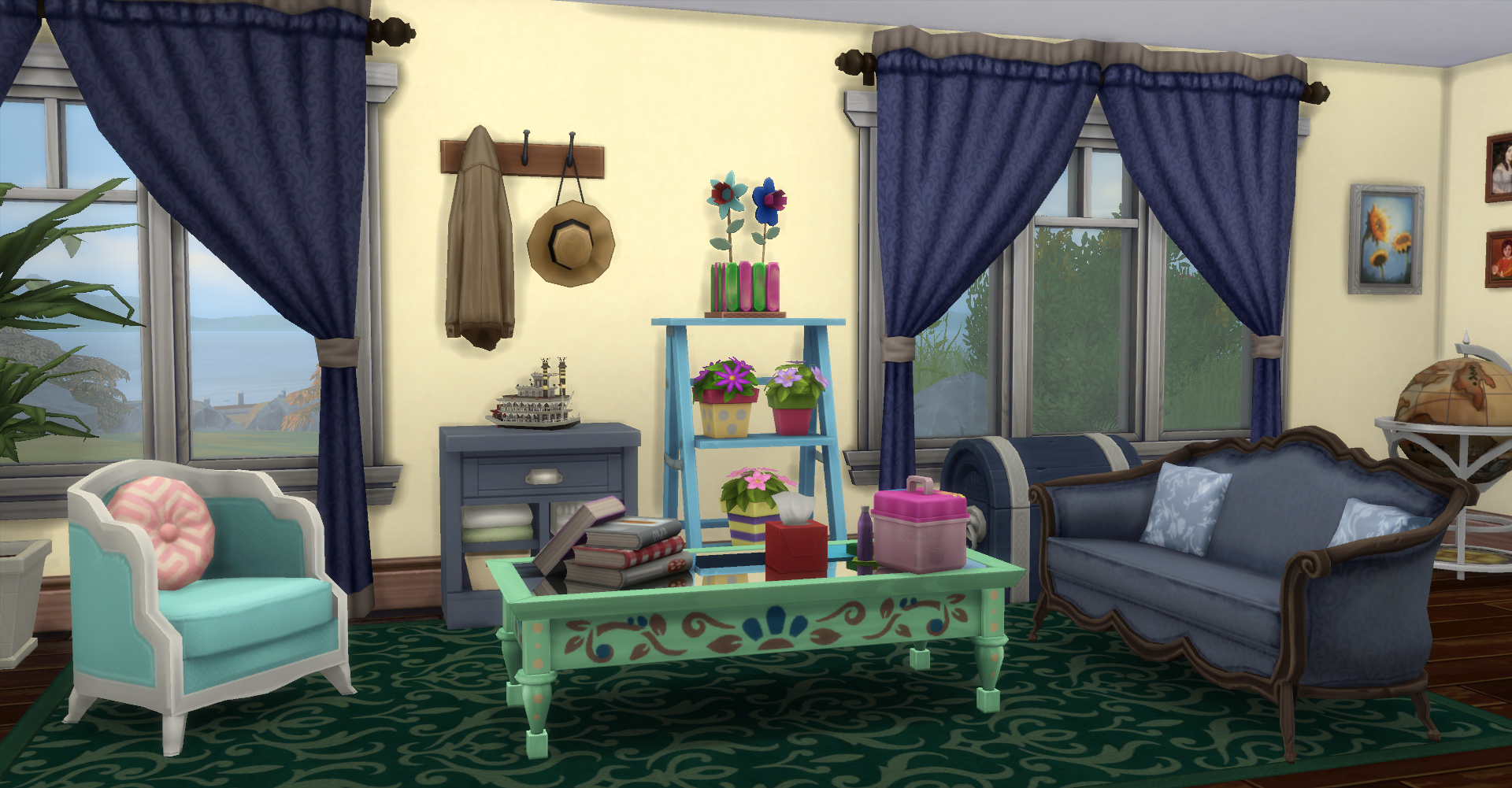 Think grandma's house if nana was a bit of a hipster. All this living room is missing is a cat. Or a dog. Or both. Yes, both.
One more thing I should add…
Better than having these things in mind while waiting for Cats & Dogs is knowing that TS4 Laundry Day SP that comes in 2018, presents the very same styles – except for the nautical theme. Take a look at the styled room below, doesn't it match Brindleton Bay perfectly?