Bundle Overview
The Sims 4 Jungle Adventure: Take your Sims on a mysterious adventure into the wild and discover a new culture with The Sims 4 Jungle Adventure*. Explore a unique wilderness landscape, revealing a temple, jungle obstacles, cursed relics, and treasures. Experience the culture and customs of Selvadorada, from devouring local eats to learning spicy new dance moves!

The Sims 4 Fitness Stuff: Elevate your Sim's fitness and embody an active lifestyle with The Sims™ 4 Fitness Stuff. Challenge your Sims to scale the rock climbing treadmill as a fun way to burn energy & improve their physique. Choose from a collection of fashionable activewear, and decorate your Sim's home with nature-inspired objects and décor.

The Sims 4 Toddler Stuff: Give your toddlers new ways to express their personalities, burn off energy, and make friends with The Sims™ 4 Toddler Stuff. Dress your little Sims in a variety of adorable outfits and cute hairstyles. Use colorful décor to build an outdoor play space where toddlers can enjoy the slide, crawling tunnels and ball pit with friends.
Box Art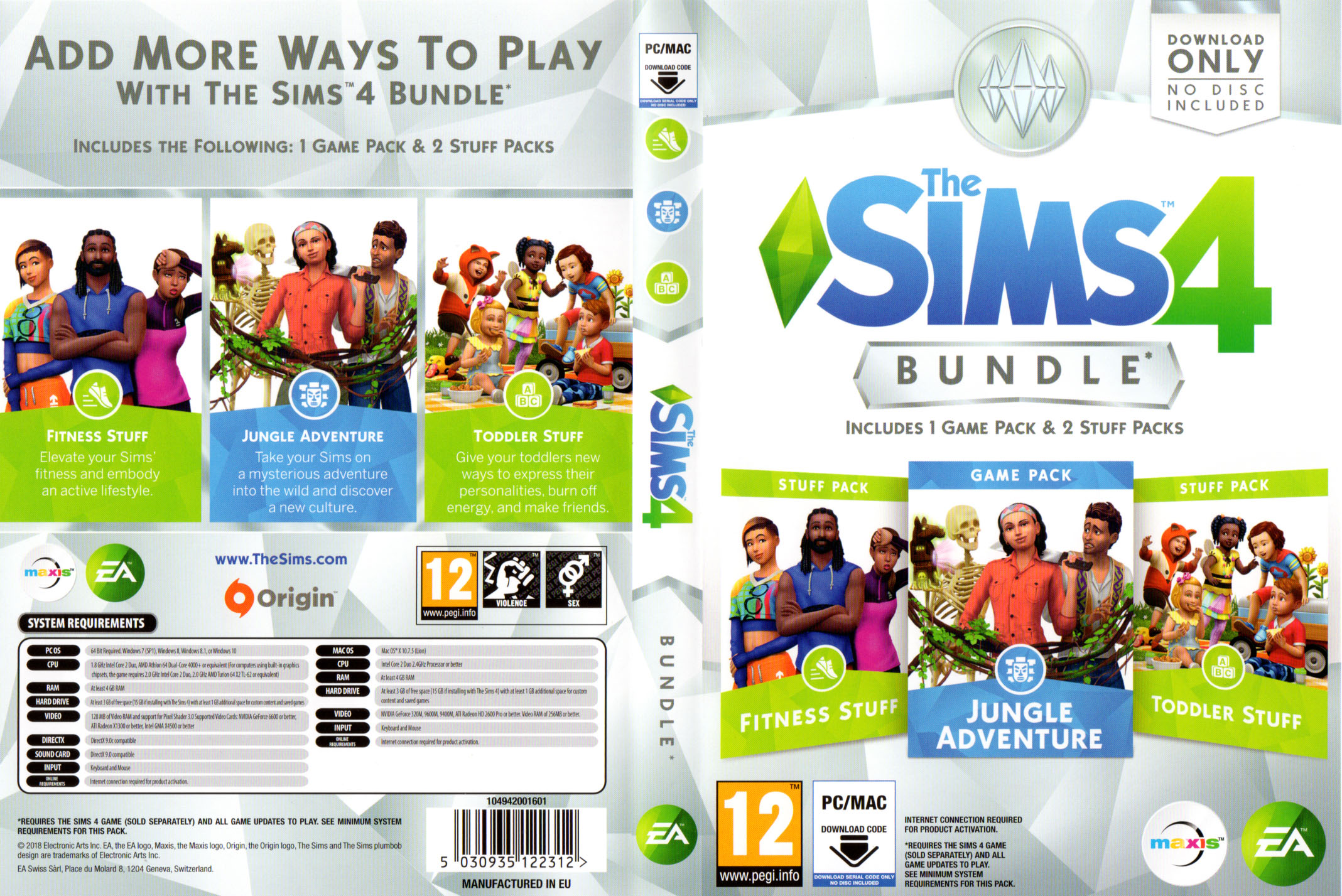 What's Included?
• The Sims 4 Jungle Adventure Game Pack*

• The Sims 4 Fitness Stuff*

• The Sims 4 Toddler Stuff*


*Box includes a leaflet with a single code to redeem all three games. (No Disc)
Price and Purchasing Info
This bundle, along with all previous bundles, can be purchased at CD KEYS for just $19-$26. It is not sold in retail stores in North America, and is found in limited quantities around the world. Pricing varies by country. Check local retailers for availability.