SimGuruGeorge has shared a first look at Thunderstorms in Selvadorada!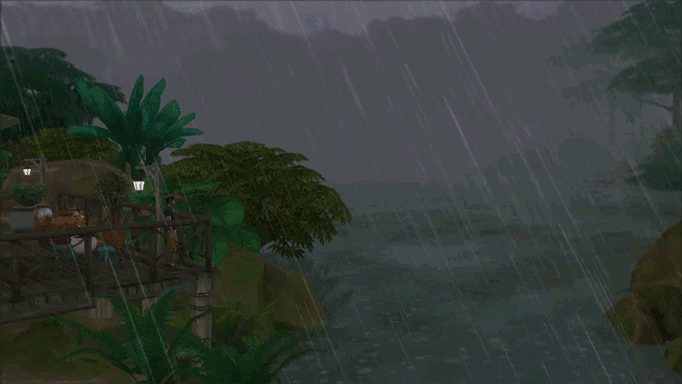 Someone asked about the transitions earlier. Well, I was up near the waterfalls in Selvadorada when the rain rolled in. Time to head back to my Villa.

Shown in 3x speed.

The Sims 4 Seasons and The Sims 4 Jungle Adventure shown together. pic.twitter.com/oE7FcVi40K

— George Pigula (@SimGuruGeorge) June 5, 2018
We've compiled the media above into a single video to show you the Selvadoradian weather transitions in a slower speed. Check it out here!