Electronic Arts has officially launched Origin Beta, a new Origin Experience that will replace the current client on PC/Mac. The closed beta is only available to players who received an invitation, and appears target Origin Access (aka: EA Play Pro) subscribers. SimsVIP was invited to download the beta, so here is a preview of the new Origin client!
Origin Players,

Origin Beta is now live! Jump in and explore the app, browse the library, quick-launch your recently played games, and easily organize play sessions with friends all from one hub. We hope you'll start to experience a faster, smarter, more connected app.

Note: As with any beta, it's a work-in-progress, so if you don't see one of your games in Origin Beta, look for it in the coming months as we continue to add more games and DLC.

Of course, your feedback is really important. We'll be making improvements along the way so we hope you'll share the good, the bad, and the glitchy so we can build a PC gaming platform that you'll love.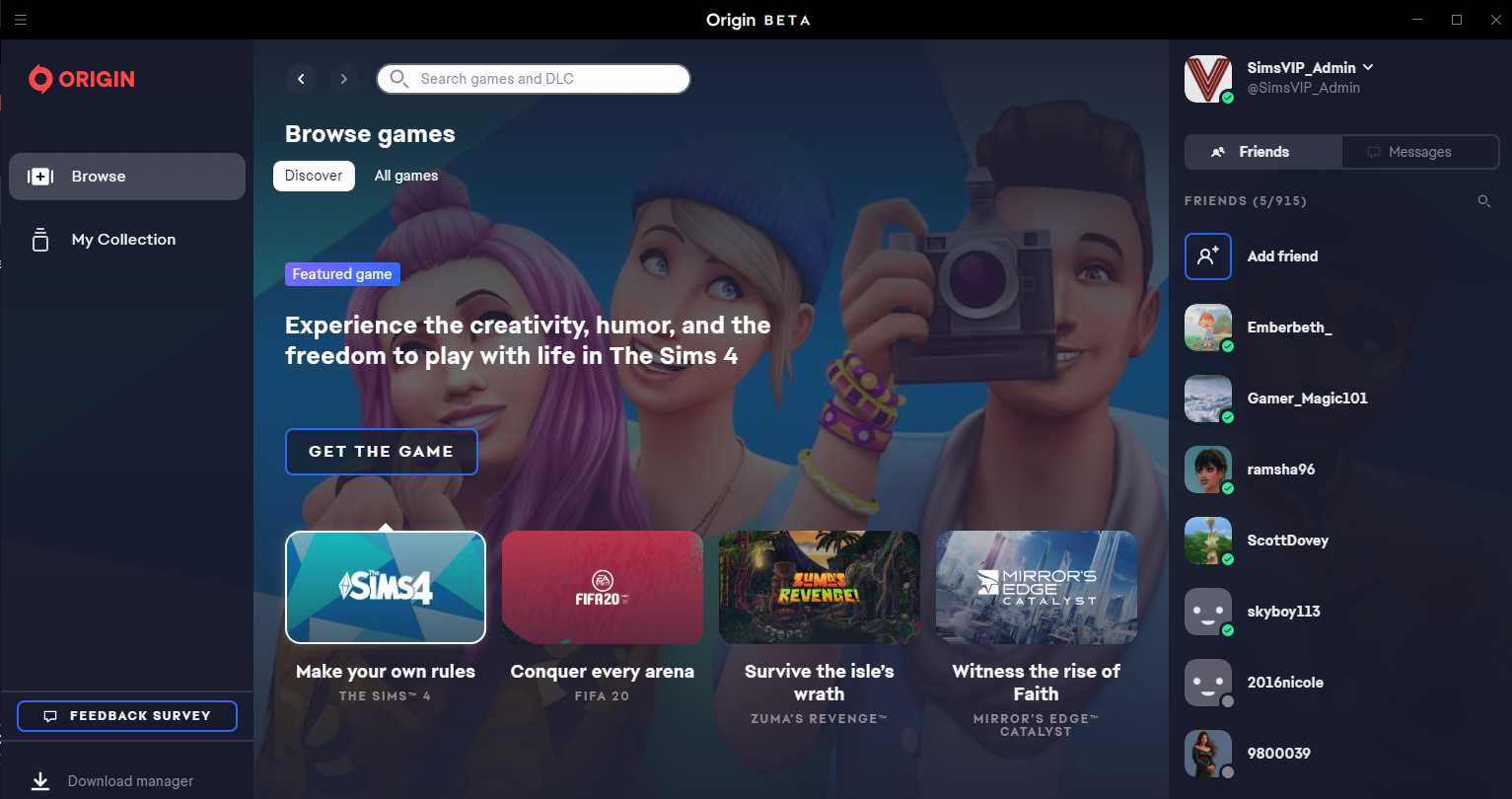 The Origin Beta client is fast when comparing it to the current Origin client. Transitioning between tabs and pages is speedy, and the client itself feels very "light" in comparison to the "bulky" Origin client we have now. The speed and ease of use gets an A+.
One of the first things I noticed was that they have condensed games into one area so that you don't have to click around and search for DLC separately. As an example, The Sims 4 game page displays the Base Game page by default, and has a separate "DLC" section that allows you to view all downloadable content for The Sims 4. From there you can click each game and view details separately. This is a lot easier than trying to click the "extra content" button in the lower right corner on the current client to sort by pack type.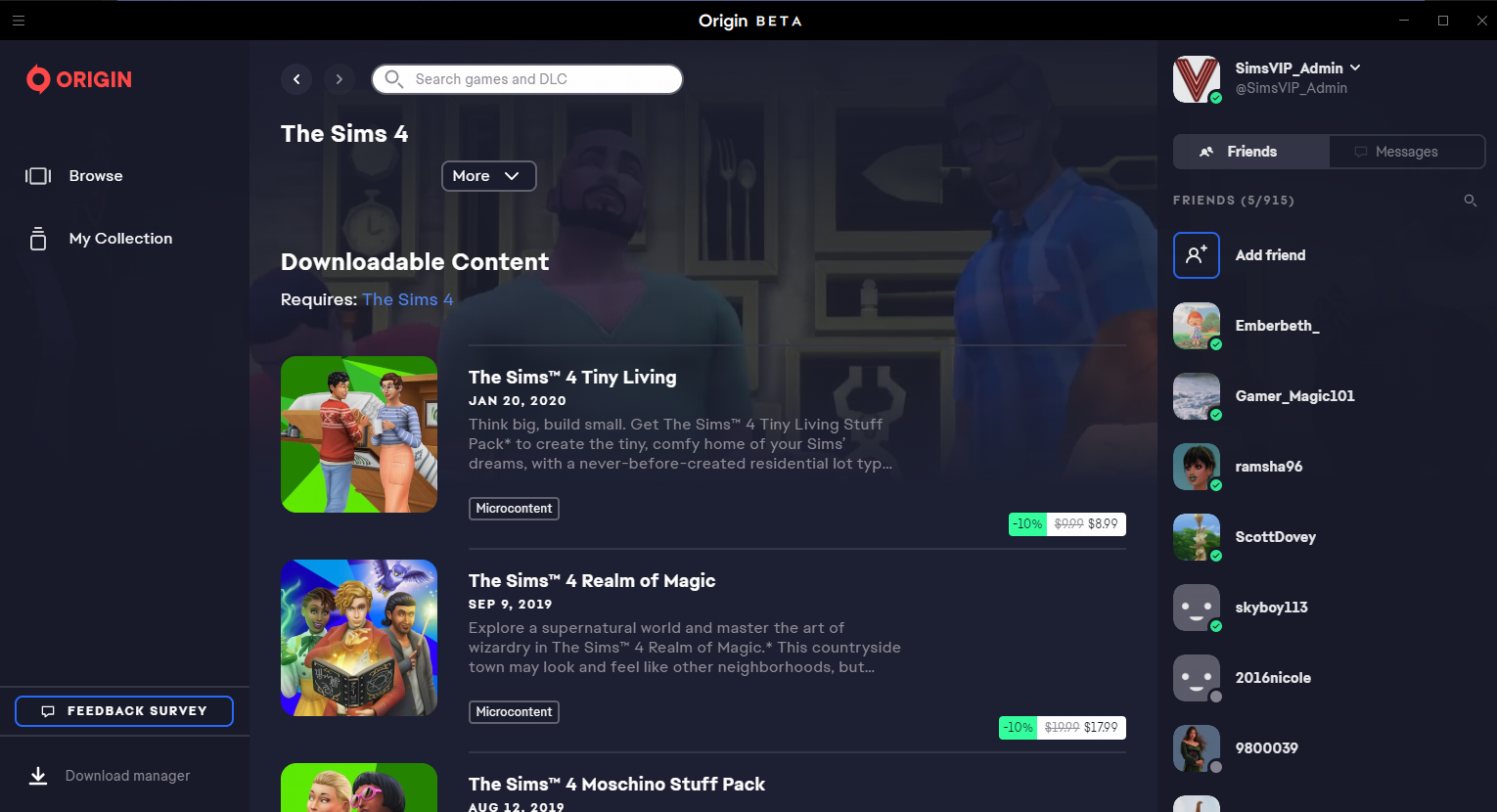 The only change I would like to see is a secondary drop down to sort between packs. Right now everything is bundled together (stuff, game, and expansion packs) by release date, so hopefully the public release of the new Origin client has some better sorting options.
Most account changes and features can be accessed and handled directly within the client, so visits to the Origin.com web based portal are reduced. For now, you still need to manage your billing and account changes on the web portal, but perhaps that will change too.
The Origin beta client is a major improvement overall. I welcome these changes and am looking forward to its official release. It is unclear when EA plans to release this client, but it is definitely an overdue improvement for those of us who use Origin regularly.