Hey readers! This week features Gary Ferguson, a victim of the San Myshuno robberies. As mentioned in the San Myshuno Times, citizens had their possessions stolen. Mr Ferguson claims to have had a cup taken, along with a few pots and pans and decided to move out of the city and into suburbia.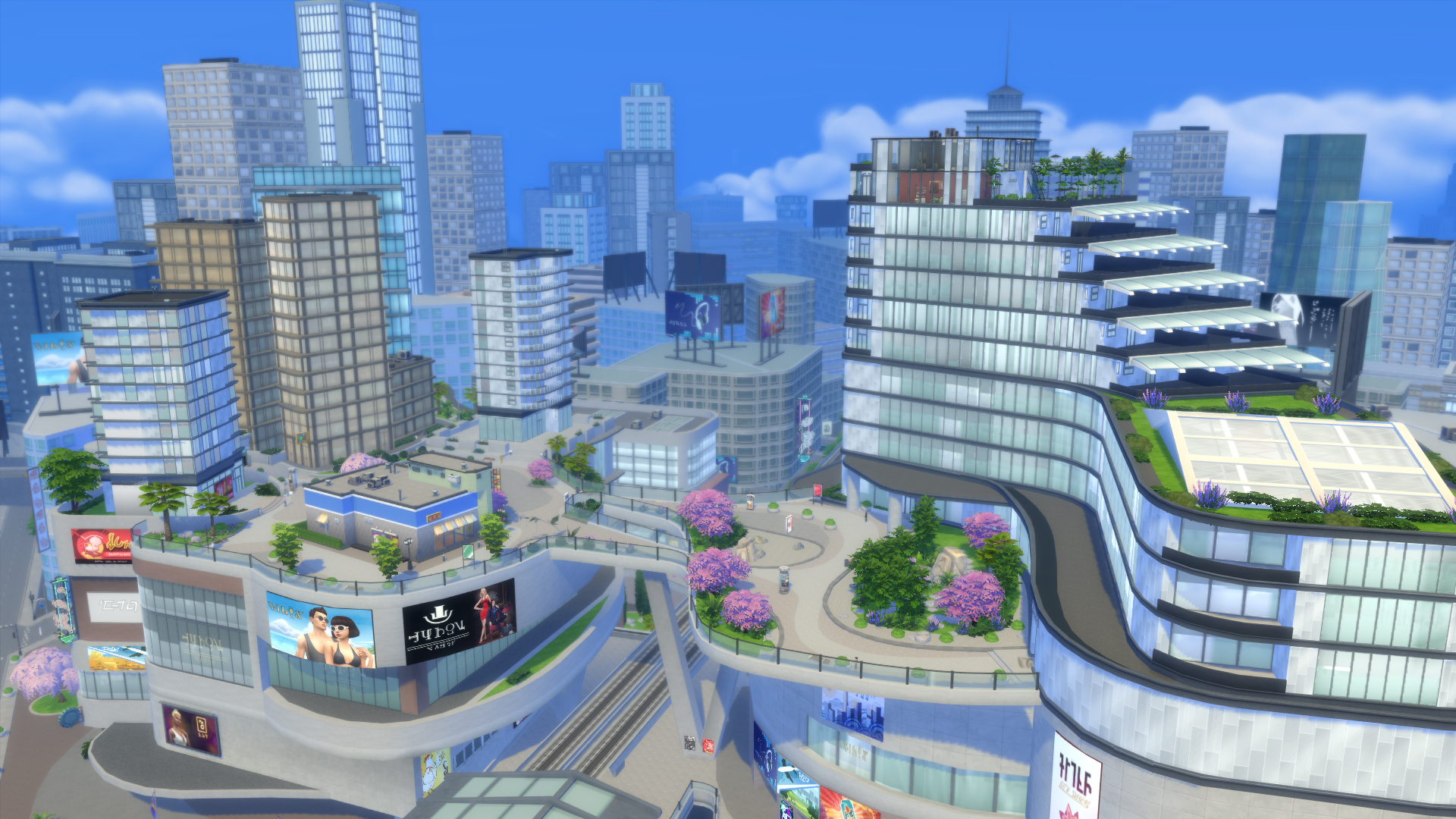 We wanted children and pets
When you meet the love of your life and settle down together, you might expect to have children together. You might even expect to have some pets. These seem like fair expectations, particularly to the suburbia folk; it's a shame you are restricted on how many Sims and pets you have in your household.
"I just wanted to have four children, two dogs and a cat. I can sufficiently care for them. Why can't I have them?" – Gary Ferguson, former San Myshuno resident.
Willow Creek is a great place to live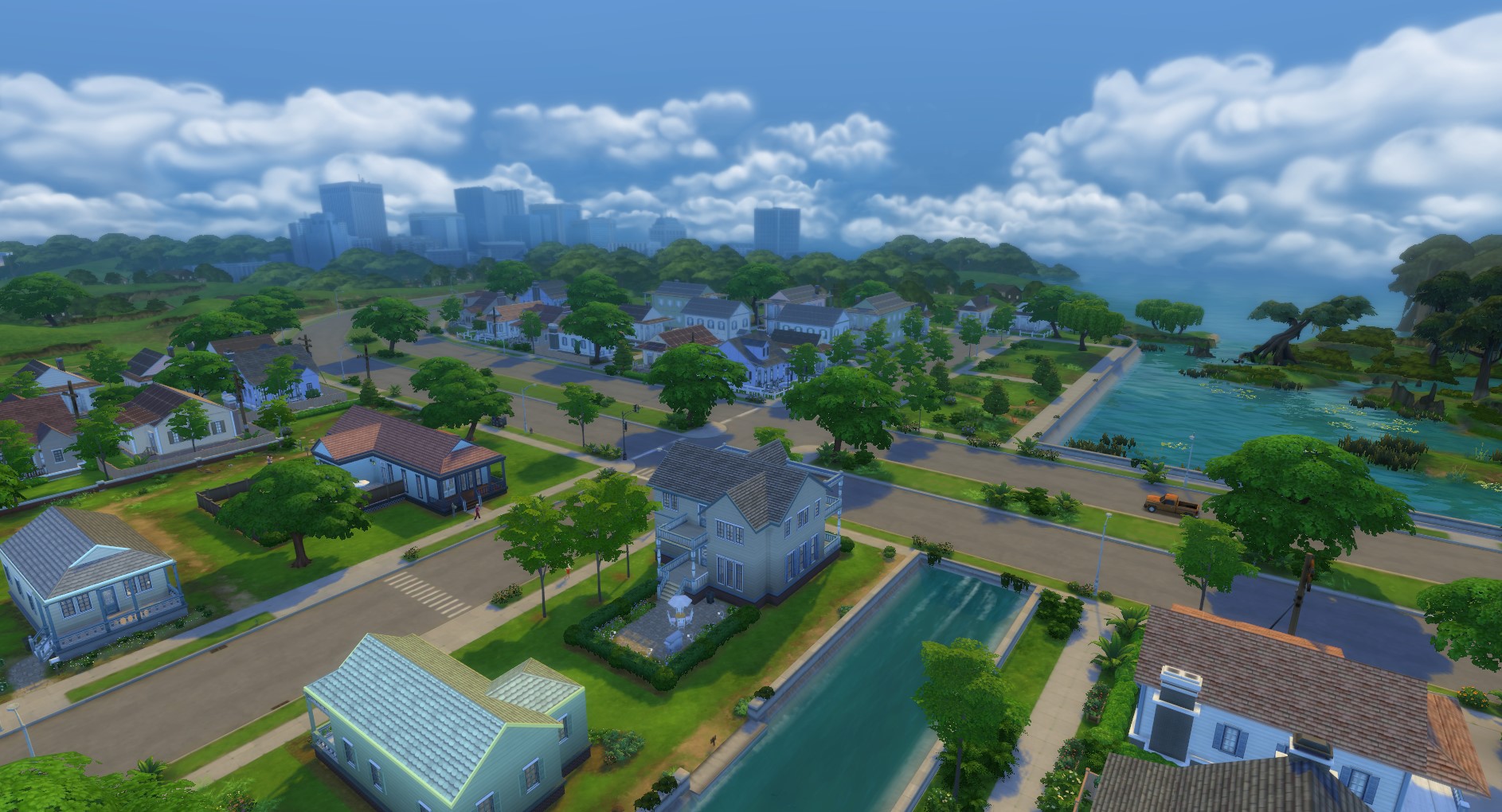 If you have ever moved from the City to the Suburbs, then you might know Ferguson's reasons for doing so. "The city-wide robberies were just crazy, and I'd had enough of it. My wife and I decided it was time to move," Mr Ferguson stated. "There was no point of staying in the city where we would run out of cups and pans all the time." Rightly said, Gary. Rightly said.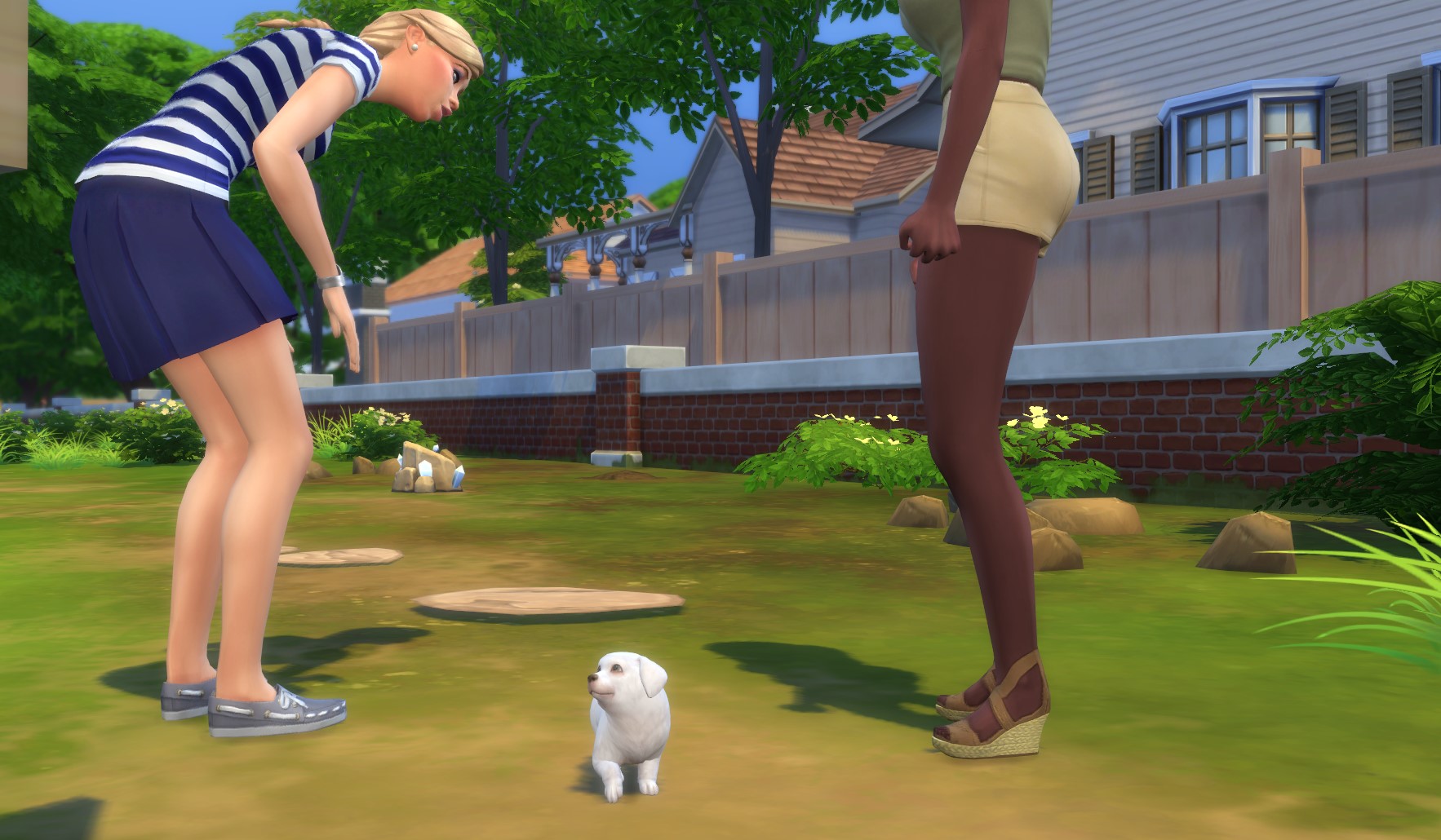 After moving to Willow Creek, where the Fergusons were greeted warmly, Gary and his wife planned to conceive. Before getting to that, though, they decided to buy two dogs and a cat; "It's good practice for us to look after pets before kids. All our neighbours suggested it and we felt it was the best thing to do first," Gary Ferguson told us. I certainly agree that looking after pets (especially three of them) can be hard work. You have to make sure there's sufficient running-around space for them, enough pet bowls and plenty of food, even a few bits of furniture for the cat to relax in. In short, it's not easy, nor is it cheap. However, since Summer Holiday (the Fergusons next-door neighbour) showed Helena Ferguson her own little Maltese puppy, named Duchess, Helena fell in love with the idea of having pets of her own.
Fidget, Oscar and Zoe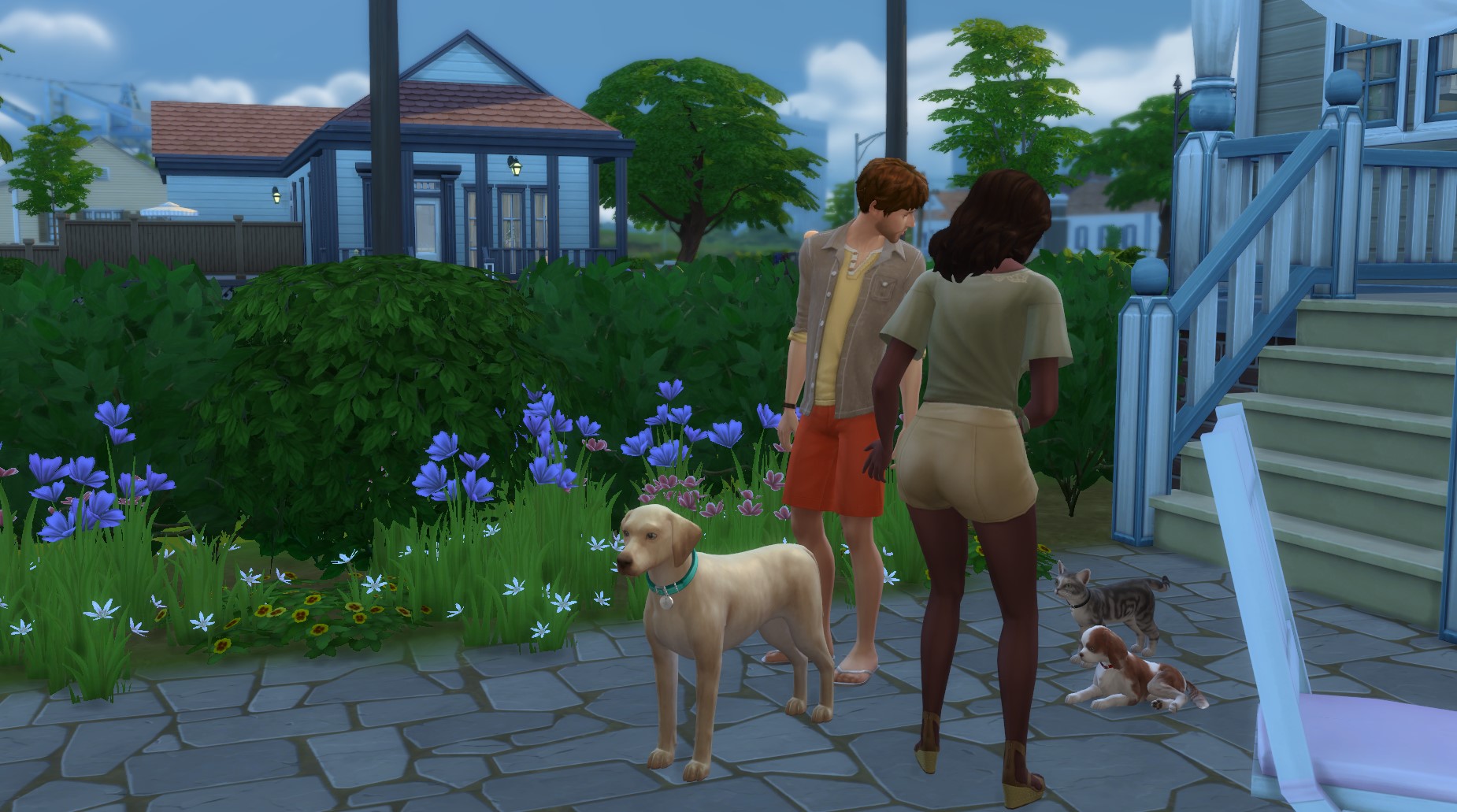 After moving into Pique Hearth, the 2 bedroom house next to Summer Holiday's place, the couple adopted two dogs and a cat (3 pets down, four kids to go). Fidget the Labrador Retriever was the Fergusons' first pet. "His golden coat feels soft to the touch and he loves being pampered on the couch," Mr Ferguson explained. Next was Oscar, their adorable brown-and-white coated King Charles Spaniel, who is both friendly and utterly smart. "Oscar now knows to never poop inside! If only Fidget figured this out as soon as Oscar did…" (The poor Fergusons'. I can only imagine how that went!) Last, but not least is Zoe, their American Shorthair. "She's a rather affectionate cat," Mrs Ferguson stated, "she's always climbing on top of Fidget for a snuggle!"
It seems the Fergusons have settled down in their new home. What's next?
Now for the kids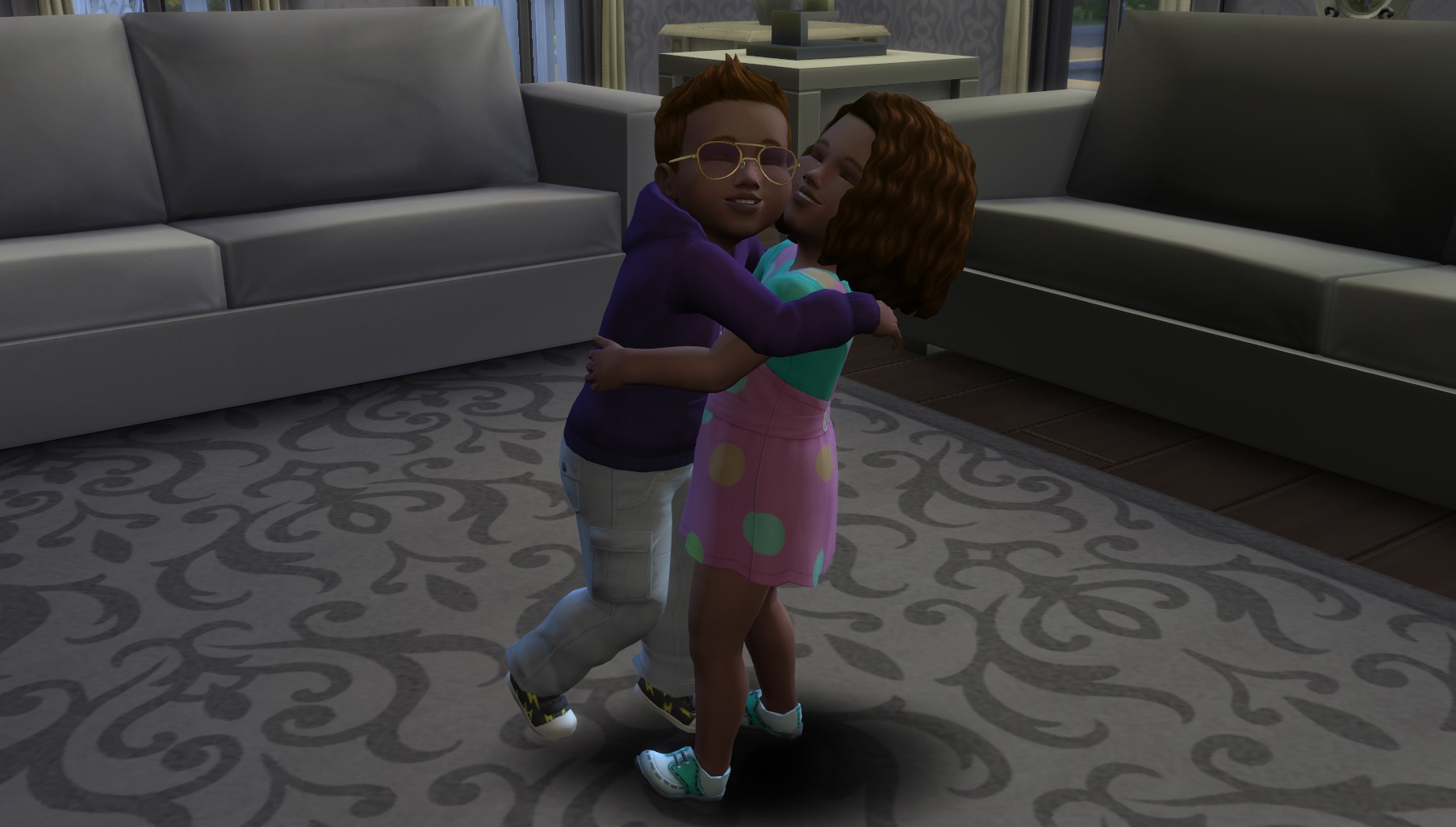 Children. What wonderful little things. They learn everything they can and have so much fun doing it! (Until they grow up, of course, but that's a different story).
"We feel ready. Fidget, Oscar and Zoe are wonderful practice, but it's time for the real thing." – Helena Ferguson.
A few months later, the couple was pregnant. With twins!
"Lilah and Troy are so adorable! I'm so happy that we've been able to have such wonderful children, and we've been so lucky 'cause they're always playing together and hugging each other! We kinda want to have more twins now, even though that's never the way we planned it. Of course, we'll take what we're given." – Helena Ferguson.
Now that the twins are toddlers, the Fergusons feel that they're ready for two more children. Unfortunately, there's been a bit of a problem there.
Why can't we have them?
The Fergusons were pregnant with twins again a little while later. The thing is, we can't all get what we want. In this couple's case, it's even worse than that.
One day close to Helena's due date, she woke up feeling a lot lighter, as if she lost a ton of weight (a whole baby's weight to be exact). Strange? Exactly. Helena had lost one of the twins. He vanished from her womb.
"It's the weirdest thing that's ever happened to us. I go sleep with twins, and I wake up with only one baby in my tummy. How could this happen?" – Helena Ferguson.
Unfortunately, Mrs Ferguson isn't the only woman to have experienced this loss. (Due to wanting to remain anonymous, we have changed her name and will not be picturing her in this article). Ronnie, a 30-year-old from Oasis Springs lost her daughter a year ago. She already had three dogs and had adopted a girl and boy with her husband, but the couple wanted their own children too. After having a son a few years prior, she fell pregnant again with a girl, whom she was to name Alisha. Unfortunately, Alisha vanished, just like Helena's boy did. To this day, no doctor can even begin to explain what happened.
These women are only two out of many that have experienced this, which has led some to believe that it's more than just coincidence. Some Sims believe that the government is the force behind these incidences where households of eight fail to conceive, or where babies disappear from the womb. Are the government forcing us to stick to eight Sims per household? Are they the ones making the babies disappear? If so, how? If anyone has any sort of answers or responses, please leave a comment.