August 29th marked my first SimsVIP anniversary ever – and what a year it's been! We had two expansion packs released in that time, we (finally) got a new travel destination, and two significant ethnic updates (an Indian theme added to the Holiday Pack and a Caribbean one to the base game). There were also many changes to the Sims team over at EA, and we now have a new Community Manager. Even the gallery was updated! Things are definitely not the same as they were 12 months ago.
As time flies, it's easy to miss some of the content published on the website (though I strongly recommend you visit it daily and follow SimsVIP on social media!), so I thought I'd make a small recap of some of this year's highlights on both my columns – Inspiration Corner and Like a VIP. Also, as new stuff has been added to the game, it's good to give them a new read and figure out how to make the most of the new items and gameplay.
I will never forget how pleased I was to see how my first Inspiration Corner article got such a warm reception from readers. I really never thought so many people liked pillows as much as I do. It's even better to look back on the article now and see how those ideas go well with the more recent content, especially items from Cats & Dogs and Laundry Day.
The same goes for the Inspiration Corner that I wrote for Halloween last year. It was a real challenge to me since that is something very distant from my culture. Now that we have Seasons and holidays, I think that article became even more relevant.
Another one that has earned a new life since the new EP came out is the "Low Cost is the Best Cost" article. At first it may seem like it has nothing to do with Seasons, but the new thermostat raises bills considerably, so my sims have been on a tighter budget than ever. Oh and by the way, if you consider the umbrella rack and the thermostat essential items, or the new laundry items from Laundry Day, then building starter homes has never been more challenging and fun.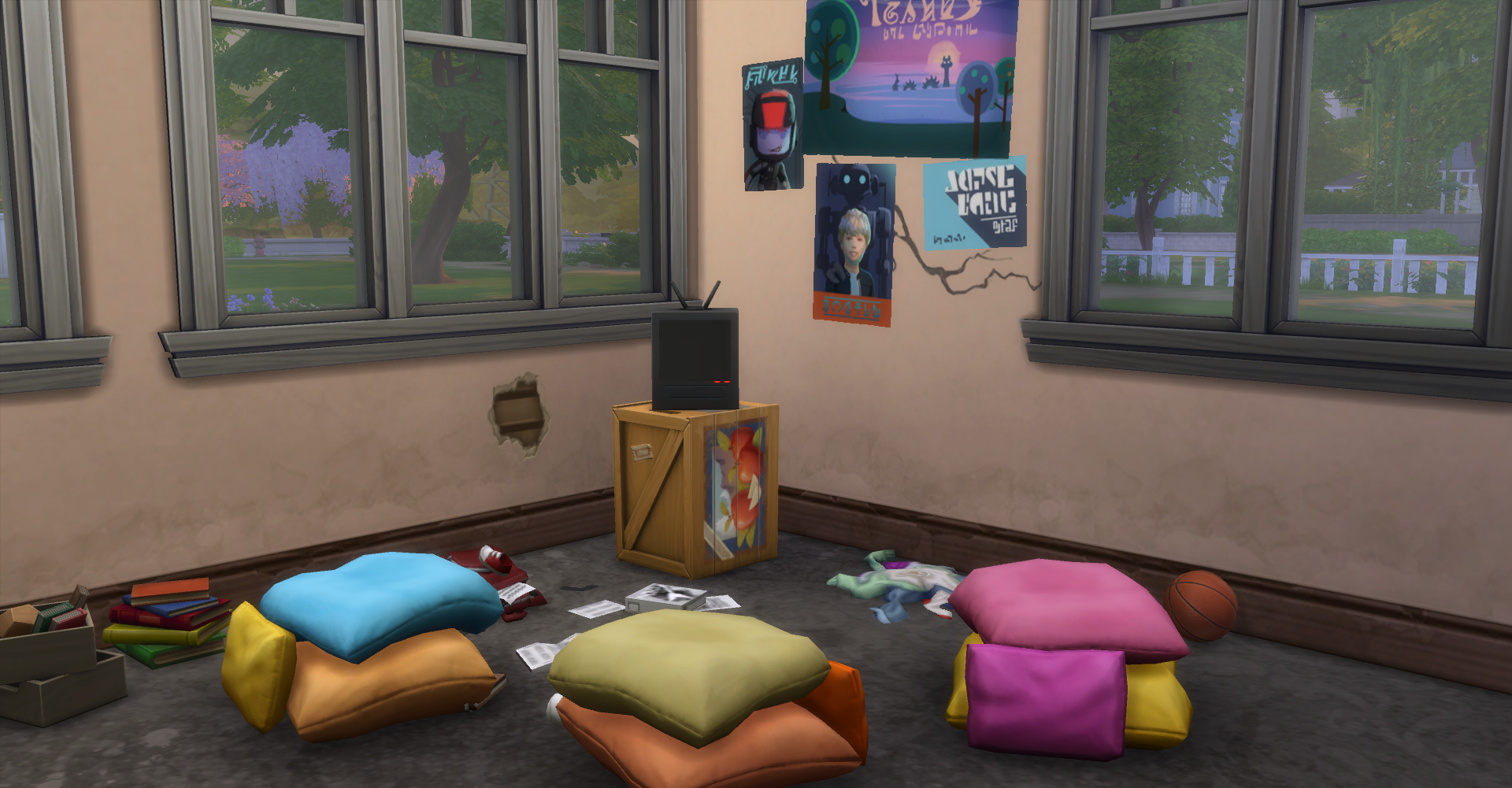 Trust me, coming up with these articles is not an easy task. But when we manage to put good material together and offer it to players that are willing to broaden what they do with their games, it's actually priceless. It's been amazing to see the response that my articles on matching colors in build/buy and using different materials received. I feel like we have inspired and sparked creativity for readers so they can create something better than they used to, or even something new.
And that is why the Like a VIP series has been so cool to write. It's all about enhancing gameplay and making better use of the tools we already have. Whether it's something simple like making the most of quick meals or more in depth like how to decorate homes according to sims' personalities, there's something in it for everyone.
My proudest articles on the site were those detailing how to use The Sims 4 Get Together Club System to change your game. The first one was a general reminder that Clubs are great, then there was one about taking sims to college, one about having an office-like experience in The Sims 4, and using Clubs and Seasonsal holidays to create religious groups and sects. They all require a little bit of imagination, but also bring some realism to how we play the game.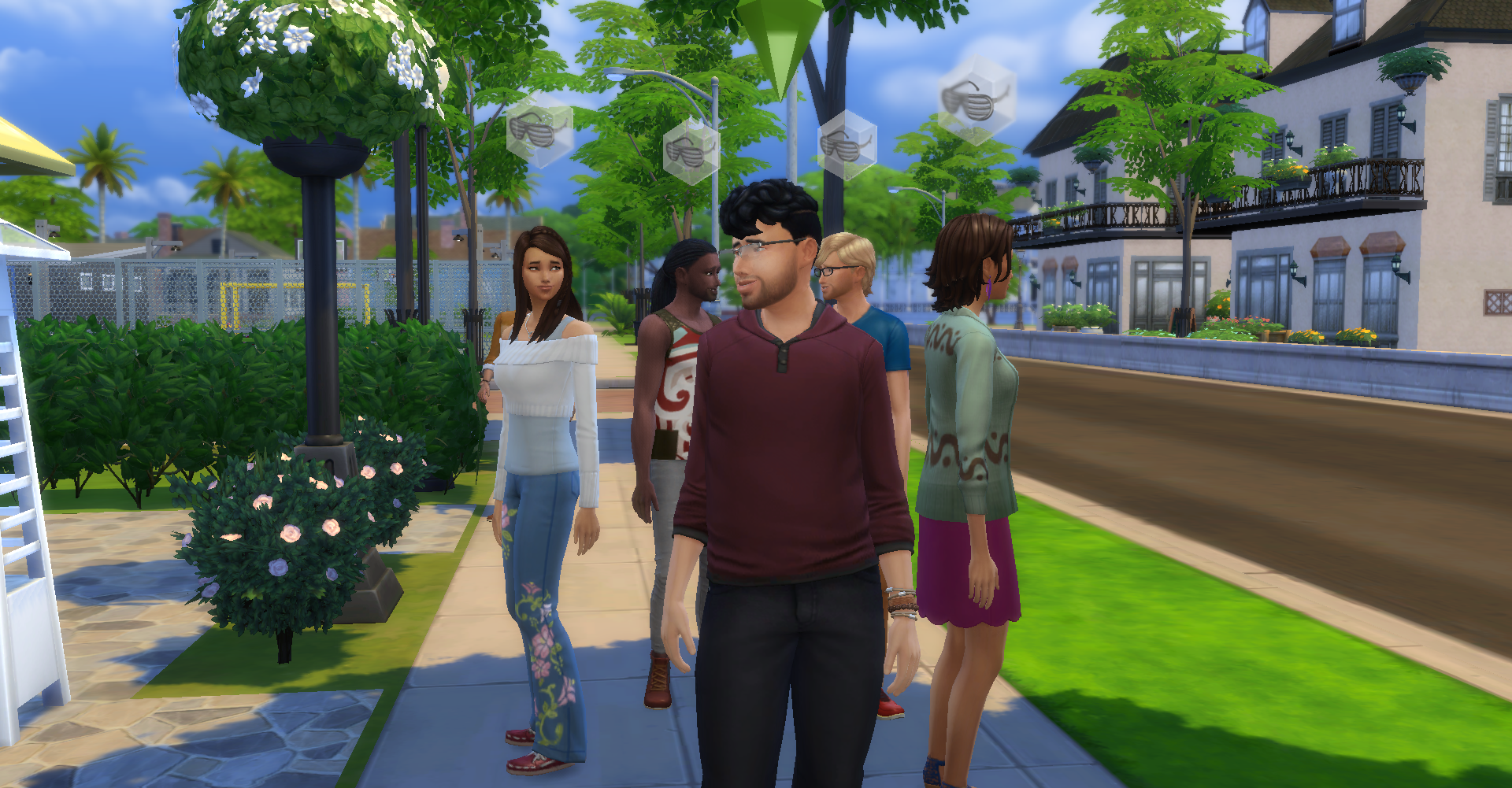 The point of this article is to remind us simmers that there's always something we can learn from the way other players are playing the game. I know I have become a better player from watching what others are doing in The Sims, and could never have done these articles myself if it weren't from friends, bloggers, youtubers and people who comment on SimsVIP with their own experiences. I'll be the first to point out that The Sims 4 is not always the game I'd like it to be, but I am more than pleased to see how much more fun it can be with this exchange of ideas and experiences.
It's been one year since I first showed up here and I plan on doing this for as long as Alexis will let me. Like I always tell her, I'm merely giving back a little from what I have been given all these years from the community. So let's share hints and tips, let's be creative and, above all, let's have fun together for many more years!